With the Ukrainian revolution producing new developments on an hourly basis, a number of Twitter accounts including IBTimes UK to find out what is going on - as it's happening. Here are some of them: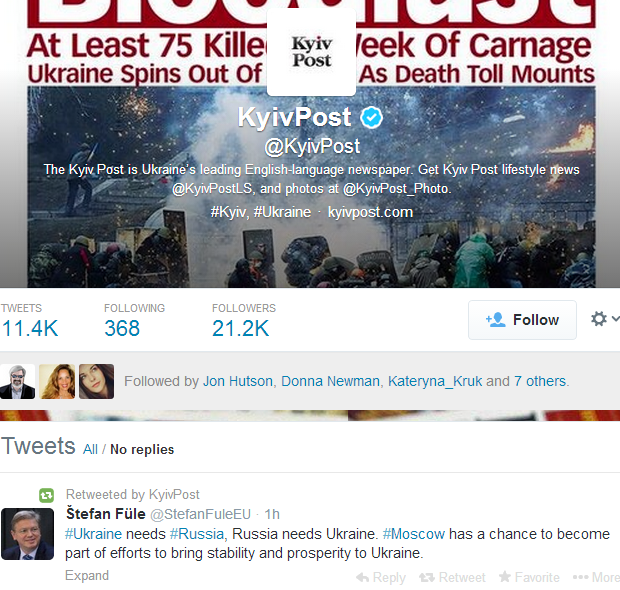 Ukraine's leading English-language newspaper, the Kyiv Post, offers the latest news and opinion on Ukraine. There are special sections dedicated to Kiev, Russia andthe former Soviet Union.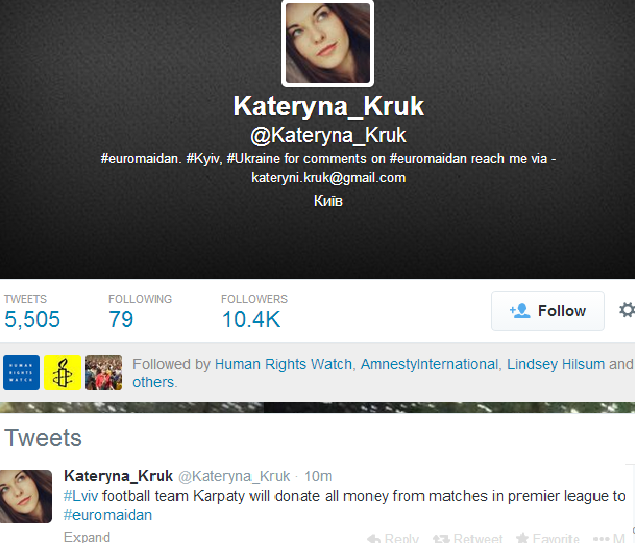 Civil activist and political scientist based in Kiev, Kateryna Kruk wrote on EuroMaidan for the Guardian, and the Kyiv Post and was interviewed by the Atlantic.
Provides regular news, images and videos on EuroMaidan in English.
See also the official Facebook page.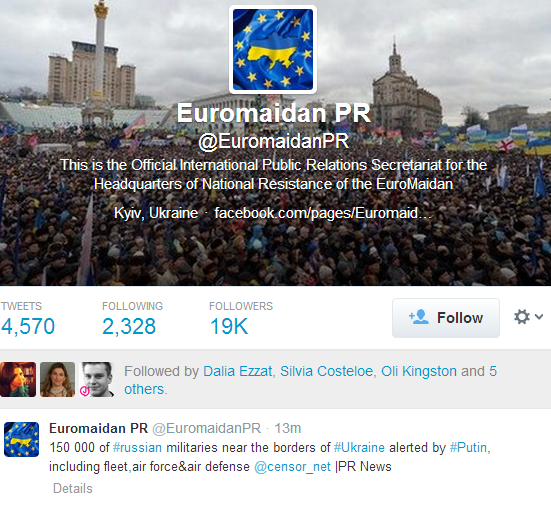 Is the Official International Public Relations Secretariat for the Headquarters of National Resistance of the EuroMaidan.
Its official Facebook page - created by a group of volunteers who want to create a "fast and informative conduit of EuroMaidan information" - provides contents in German and Polish, and the official wordpress blog also in French.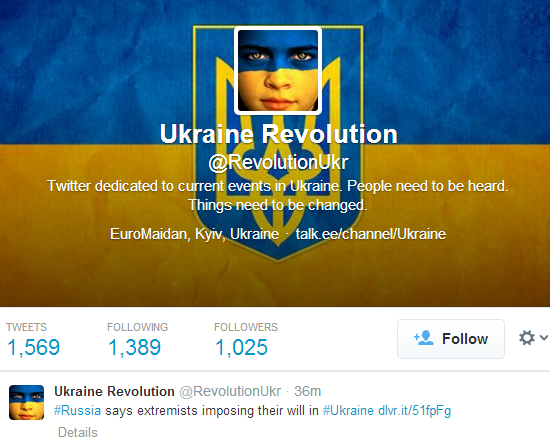 Delivers revolution updates through the website news.talk.ee, a real-time tool that collects the latest and most relevant news from all around the world.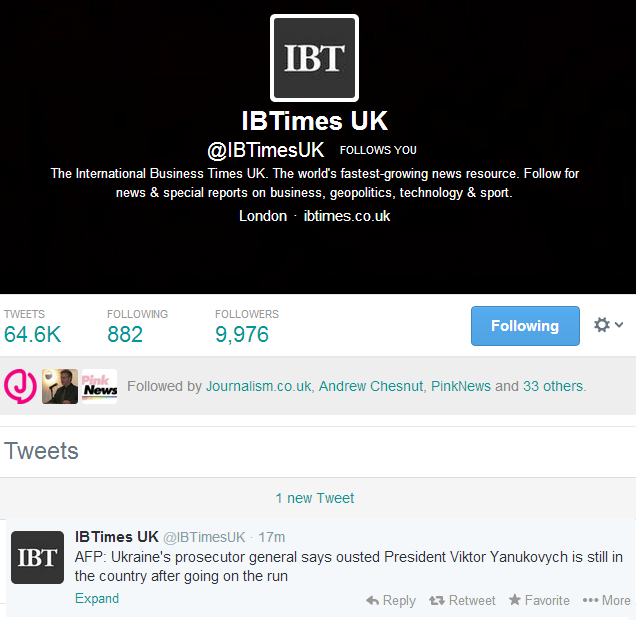 For a broad view and all the latest developments on Ukraine revolution, IBTimesUK is hard to beat. We were the first to break the shocking footage of government snipers opening fire on protesters.