Ukraine Crisis: Obama Tells Russia Further Provocation will 'Diminish Your Place in the World'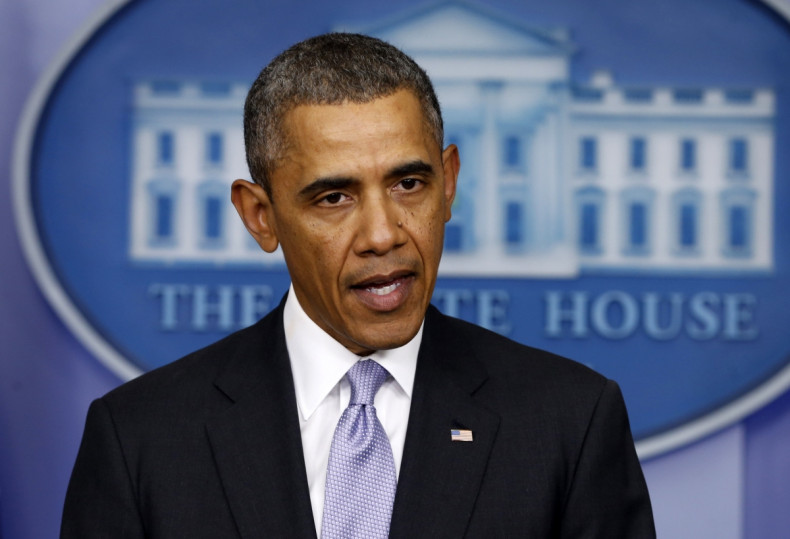 United States president Barack Obama has told Russia that "further provocations will achieve nothing except to further isolate Russia and diminish its place in the world" after Washington and the European Union imposed sanctions on 21 Russian and Ukrainian officials.
"Continued Russian military intervention in Ukraine will only deepen Russia's diplomatic isolation," said Obama.
With US vice-president Joe Biden set to arrive in Europe before Obama, the US chief of staff reiterated Washington's commitment to stand firm in its "unwavering support" for Ukraine and its European allies.
"We're continuing our close consultations with our European partners who today in Brussels moved ahead with their own sanctions against Russia," he said.
"Our message will be clear: as Nato allies, we have a solemn commitment to our collective defence and we will uphold this commitment.
He said a diplomatic solution to the crisis remained a possibility.
"Russia [would have to pull] its forces in Crimea back to their bases, supporting the deployment of additional international monitors in Ukraine and engaging in dialogue with the Ukrainian government," he said.
"[The] future of Ukraine must be decided by the people of Ukraine [and not by Russia]."
European foreign ministers and Washington agreed to impose economic and diplomatic sanctions against officials from Crimea and Russia.
The White House announced an executive order which froze the assets of seven Russian officials involved in the Crimea incursion.
The Treasury Department also imposed sanctions on four Ukrainians, including former President Viktor Yanukovich and two Crimea-based separatist leaders.
The EU ministers meeting in Brussels did not immediately release the names of those targeted by the sanctions.