Ukraine Crisis: Obama Warns Moscow as 2,000 Russian Troops Descend on Crimea
Local reports suggest 13 aircraft carrying Russian soldiers land in Ukraine's Crimea.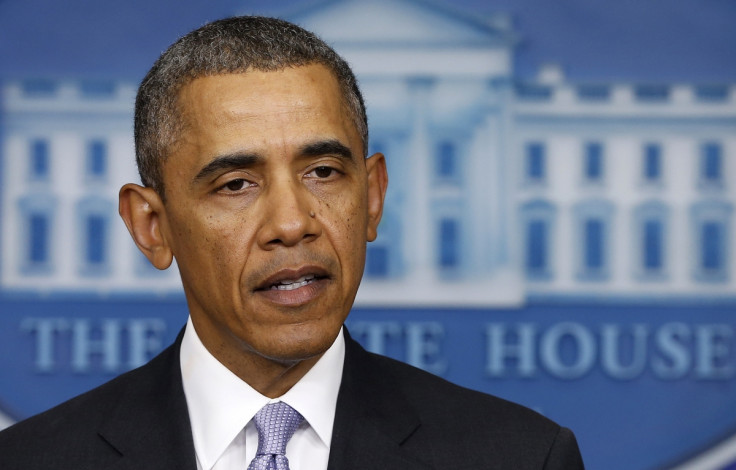 US President Barack Obama has issued a stern warning against any armed intervention by Russia in Ukraine's autonomous region of Crimea, even as 2,000 Russian troops are said to have descended on the Russian-dominated region.
Speaking to reporters at the White House, Obama said "there will be costs" if there is any military intervention by Russia.
He said: "It would represent a profound interference in matters that must be determined by the Ukrainian people. It would be a clear violation of Russia's commitment to respect the independence and sovereignty and borders of Ukraine - and of international laws."
"Just days after the world came to Russia for the Olympic games, it would invite the condemnation of nations around the world. And, indeed, the United States will stand with the international community in affirming that there will be costs for any military intervention in Ukraine."
He added that Washington was keeping a close watch on the unfolding events in Ukraine.
Obama said: "Any violation of Ukraine's sovereignty and territorial integrity would be deeply destabilising, which is not in the interests of Ukraine, Russia or Europe."
It is unclear what steps the US will take if Russia presses ahead with military action in Ukraine to secure its interests in Crimea, where the majority are ethnic Russians.
There are reports which hint that US and European leaders may consider skipping the G8 summit in Sochi, which is likely to take place in May or June, if Russia sends its troops to Crimea. The US might also take economic action against Russia by scaling down its trade ties.
Obama's remarks have come at a time when movement of Russian troops and armoured vehicles is being reported in Crimea, raising existing tensions.
"Thirteen Russian aircraft landed at the airport of Gvardeyskoye [near Simferopol] with 150 people in each one," Ukraine's special representative for Crimea, Sergiy Kunitsyn, told the local news outlet ATR.
Echoing the reports, Ukraine's acting president Olexander Turchinov said: "They [Russians] are implementing the scenario like the one carried out in Abkhazia, when after provoking a conflict, they started an annexation of the territory."
He urged Russian president Vladimir Putin to "stop provocations and start negotiations".
Russia emphasised yet again that the mobilisation of troops and army vehicles presently taking place in a leased Ukraine's base does not violate any of the existing bilateral or international regulations.
A statement on Russia's foreign ministry website said: "The Russian Foreign Ministry has passed a reply to the Ukrainian side on the movement of the Black Sea Fleet armoured vehicles in Crimea, which is caused by the necessity to provide security for the Black Sea fleet's naval deployment areas on Ukrainian territory, which happens in full accordance with basic Russian-Ukrainian agreements on the Black Sea Fleet."
© Copyright IBTimes 2023. All rights reserved.