Ukraine Crisis: One Dead in Battle for Police HQ as US Mercenary Rumours Swirl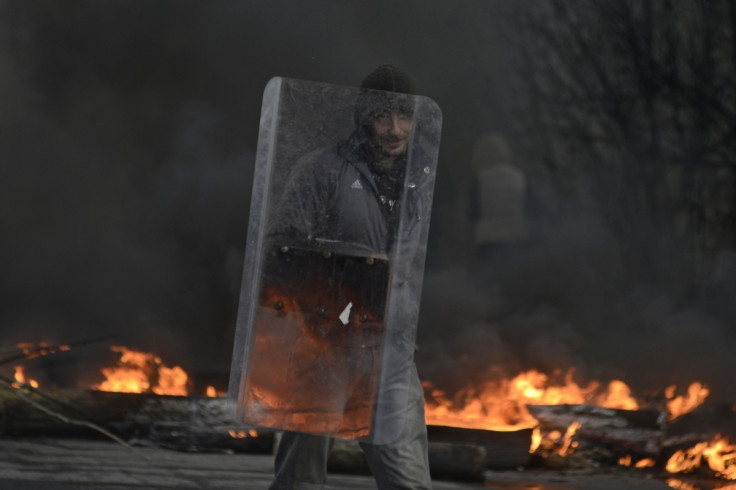 Ukrainian forces are attempting to re-take control of a police station in Slaviansk that was occupied by pro-Russian forces wielding Kalashnikovs and stun grenades on Saturday. Gunfire and explosions could be heard as Ukrainian forces attempted to eject the occupiers from the building.
Ukraine's interior minister Arsen Avakov announced on Facebook: "Anti-terrorist operation has started in Slaviansk. It is managed by Anti-terrorist Center of the Security Service of Ukraine. All the law enforcement agencies of the country are participating. Godspeed!"
Later, more ominously, Avakov added: "Tell all civilians to leave the centre of town - don't leave your apartment, or go to the window."
One Ukrainian security service officer was reported killed and five others injured in the fighting, which is apparently continuing.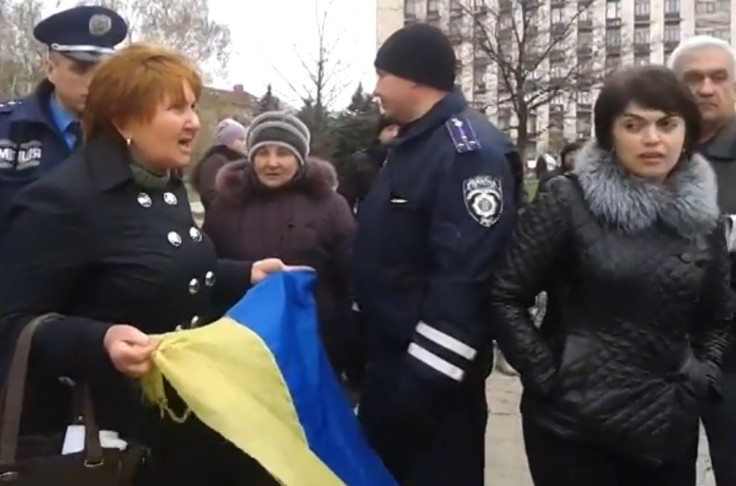 A pro-Ukrainian woman appears to be harassed by pro-Russians in eastern Ukraine
YouTube
The Ukrainian government has accused Russia of orchestrating the unrest in the east of the country in a bid to annexe the region. Nato believes up to 40,000 Russian troops are still massed close to the eastern border. Russia denies the claims but says any attempt to use force on pro-Russian demonstrators could jeopardise peace talks scheduled for later this week.
Last week Russia threatened to cut gas supplies to Ukraine if it failed to pay its bills to Gazprom, which would have a knock-on effect on the rest of Europe. Russia claims to have been subsidising Ukraine's gas supply and says it is owed so much that it may ask Ukraine to pay up front for gas in future.
Meanwhile the United States government and security firm Greystone (a sister company to the controversial contractor Blackwater, now known as Academi) have both rubbished claims by the Russian government that more than 100 "mercenaries" from the company are already on the ground in eastern Ukraine.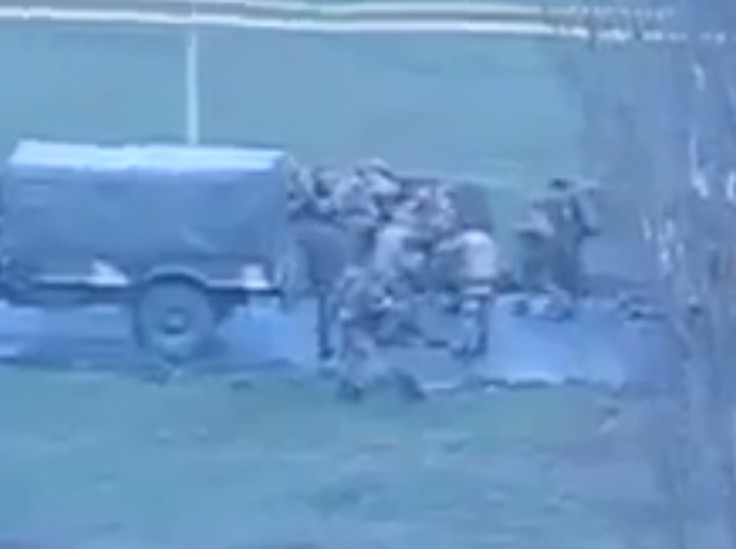 Does this YouTube footage show US mercenaries in Ukraine?
YouTube
In a statement, the Russian Foreign Ministry claimed that Ukrainian forces are working with "illegal armed militias" including 150 "mercenaries" from Greystone – purportedly filmed in a video available on YouTube.
The company told America's ABC: "We do not have anyone deployed in Ukraine." Later, though, the group declined to comment. The US Ambassador to Russia, Geoffrey Pyatt, called the claims "rubbish".
In another sign of escalating tensions in the region, footage is also circulating on YouTube and Twitter of a lady holding a Ukrainian flag apparently being heckled and manhandled by pro-Russian civilians.
Social media sites are full of claims and counter-claims, but the "conversations" between pro-western and pro-Russian supporters seem to generate more heat than light. Variations on the saying "the first casualty of war is the truth" have been attributed to everyone from Aeschylus to Sun Tzu to US Senator Hiram Johnson; in the era of the internet, it seems, the truth is probably out there somewhere. But first you need the correct search term.
Does this YouTube video show American mercenaries on the ground in Ukraine?
© Copyright IBTimes 2023. All rights reserved.