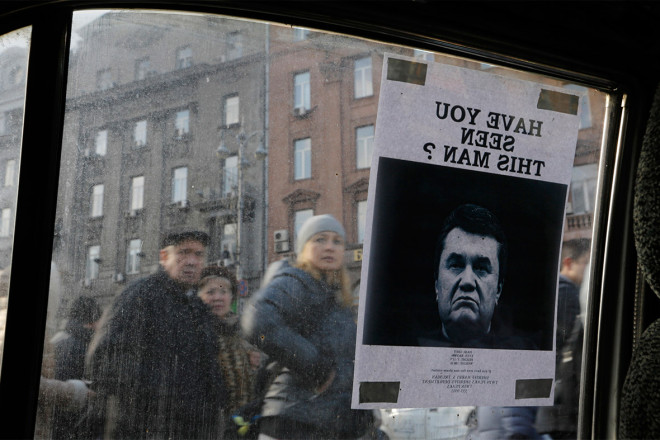 Geneva's Justice Ministry has confirmed that Swiss police have raided ex-President Viktor Yanukovich's offices in the city following allegations that he has laundering billions of dollars in public money.
The Geneva prosecutor, Yves Bertossa, also added that Swiss authorities have opened a money laundering investigation into Yanukovich.
"A penal investigation for severe money laundering is currently being conducted in Geneva against Viktor Yanukovich and his son Oleksander," said Bertossa.
Authorities have also frozen assets of 20 Ukrainians, including Yanukovich and his son.
Ukraine is still facing a financial crisis as the newly installed prime minister, Arseny Yatseniuk, revealed that $70bn has gone missing from the public's balance sheets after the government of ousted President Yanukovich hid the cash away in offshore bank accounts.
"The sum of $70bn was paid out of Ukraine's financial system into offshore accounts," he said in parliament this week.
"I want to report to you - the state treasury has been robbed and is empty. $37bn of credit received has disappeared in an unknown direction. The situation was so grave that there was no other alternative but to take extraordinarily unpopular measures."