Here are the key events in Ukraine's history from the Orange Revolution to the conflict in the east.
1990-1991
In a nationwide referendum, Ukraine declares independence from the former USSR and organises its first presidential elections on 1 December 1991.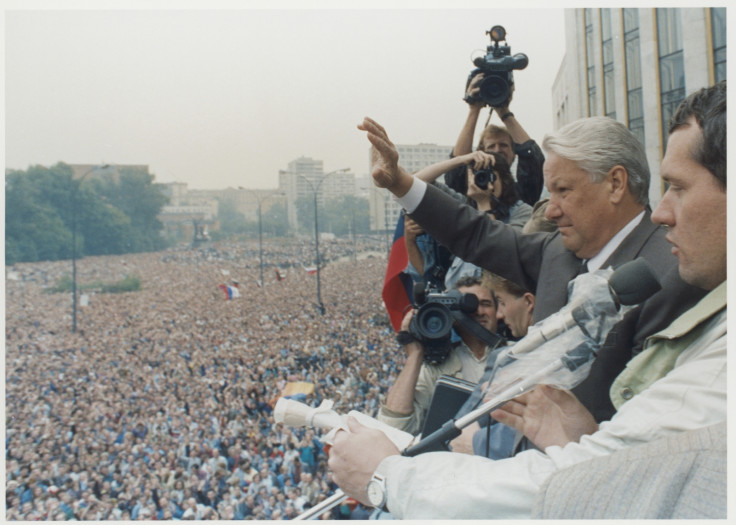 December 2004
Viktor Yanukovych, then prime minister, is declared the winner of the presidential elections, which the Supreme Court of Ukraine later declares were rigged. Results cause a public outcry in support of the opposition candidate, Viktor Yushchenko, and the peaceful Orange Revolution bring Yushchenko and Yulia Tymoshenko to power.
2008-09
Amid the 2008-09 Ukrainian financial crisis Ukraine's economy drops by 15%. In 2006 and again in 2009, disputes with Russia briefly stop all gas supplies to Ukraine, leading to gas shortages in other countries.
February 2010
Yanukovych is elected president with 48% of votes, after international observers give the election a clean bill of health.<sup>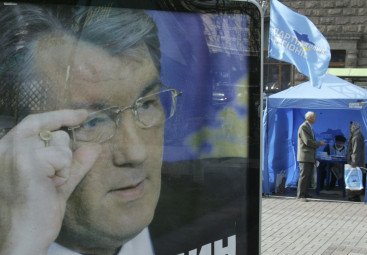 November 2013
President Yanukovych shies away from a proposed European Union trade agreement that had been in the works.
Instead, he chooses to establish closer ties with the Russian Federation, sparking demonstrations dubbed the 'Euromaidan' (literally 'Eurosquare') protests in support for closer ties with Europe in the Ukrainian capital, Kiev.
In the predominantly Russian-speaking east, a large portion of the population opposes the demonstrations and supports the Yanukovych government.
December 2013
Protests escalate and up to 800,000 people rally in the capital. Russian President Vladimir Putin agrees with Yanukovych on an economic lifeline, offering to buy Ukraine's debt and reduce energy prices.
January 2014
Clashes turn deadly after 16 January when the government accepts new anti-protest laws. In late January, Ukraine Prime Minister Mykola Azarov resigns.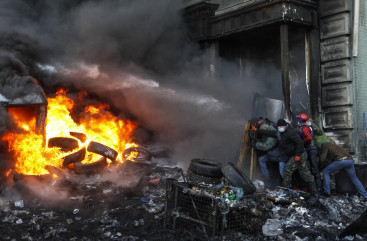 February 2014
Protests erupt again and on 20 February, riots in Kiev leave 98 dead with approximately 1,500 injured and 100 considered missing.
On 22 February, President Yanukovych disappears, later appearing on TV to denounce a coup orchestrated by Parliament.
Members of Parliament set an election for 25 May, 2014, to select his replacement.
Meanwhile, a secession crisis begins on Ukraine's Crimean Peninsula, which has a significant number of Russophone people and pro-Russian gunmen seize key buildings in Crimea in late February.
March 2014
On 1 March, exiled President Yanukovych requests Russia use military forces "to establish legitimacy, peace, law and order, stability and defending the people of Ukraine".
On 6 March, Crimea votes overwhelmingly to join Russia, and the results are internationally contested. The West dismisses the referendum as a sham.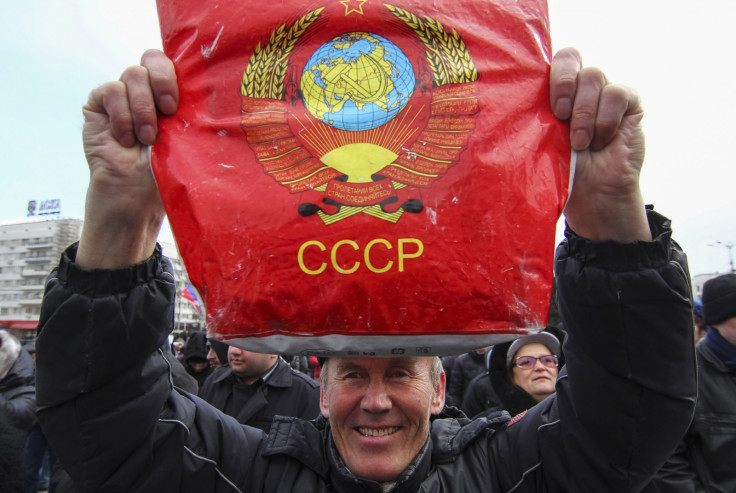 Crimea and Sevastopol formally declared independence as the Republic of Crimea. On 18 March, Russian president Vladimir Putin signs a bill to absorb Crimea into the Russian Federation.
The annexation prompts the US and EU to impose sanctions, including travel bans on some of Russia's key figures.
Meanwhile, unrest begins in the Eastern and Southern regions of Ukraine, including in several cities in the Donetsk and Luhansk regions, parts of Ukraine that together make up the Donbass region.
May 2014
On 11 May, armed men, declaring themselves as local militia, seize government buildings, police and special police stations in several cities of the Donetsk and Luhansk regions, and hold unrecognised status referendums for Donbass.
Although the international community refuses to recognise the votes, each area goes on to declare independence from Ukraine.
In the 25 May elections, Petro Poroshenko, a pro-European Union candidate, wins with a majority of votes.
Upon his election, he states separatists "don't represent anybody", vows to take action in the civil unrest in Eastern Ukraine and mend ties with Russian Federation.
July 2014
Malaysia Airlines flight MH17 is shot down over eastern Ukraine, during the ongoing war in the Donbass region. All 298 people aboard die.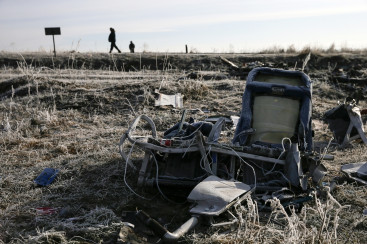 The West says the plane was shot down by pro-Russian insurgents using a Buk surface-to-air missile fired from the territory which they controlled, but pro-Russian rebels deny involvement.
September 2014
Ukraine, Russia and pro-rebel groups Donetsk People's Republic (DPR) and Lugansk People's Republic (LPR) sign a shaky truce, the Minsk Protocol, in Belarus on 5 September.
Sporadic fighting continues over the following months before the Second Battle of Donetsk airport breaks out. Both parties continue to accuse each other of ceasefire violations.
October 2014
Pro-West parties win the snap Parliamentary elections on 26 Octoberand for the first time since Ukraine's 1991 independence, the Communist Party of Ukraine has no parliamentary representation.
December 2014
Ruble falls more than 40% over the year mainly due to sanctions over Russia's role in the Ukraine crisis and steep falls in the oil price.
January 2015
By January, the Minsk Protocol ceasefire has completely collapsed after a wave of heavy fighting breaks, notably at the Donetsk airport, a symbolic battlefield where Ukrainian forces sustain many casualties.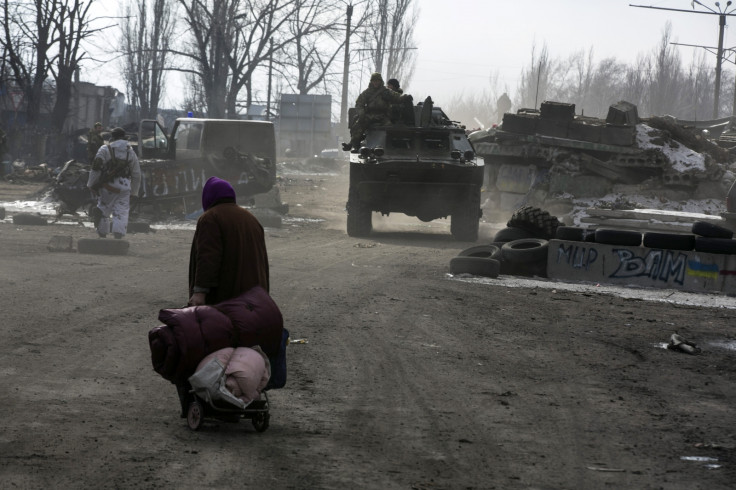 February 2015
On 11 February, a fresh round of peace talks are held in Minsk, and on 12 February, leaders of Ukraine, Russia, France, and Germany broker a peace deal to alleviate the ongoing war in Donbass. Measures include the pull-out of all heavy weapons by both sides from the frontline.
The EU slaps sanctions on three Russian military leaders, prominent Ukrainian separatists, and a popular singer known as Russia's Frank Sinatra.
However, fighting continues regardless and Ukrainian forces pull back from the town of Debaltseva. Ukraine's economy is on the brink of collapse as its GDP plunges 15.2% year-on-year in the fourth-quarter of 2014.
March 2015
UK Prime Minister David Cameron creates a fund based on a Cold-War era scheme to help curb Russian influence in eastern Europe. Germany's Chancellor Angela Merkel adds Russia sanctions will stick until Minsk ceasefire is met, and hints sanctions could be extended until end of 2015.
April 2015
Fighting in the region largely dwindles following the Minsk ceasefire accord signed in February, and an agreement is reached by the Ukrainian and Russian foreign ministers on 13 April.
Leaders call for the withdrawal of more weapons from the front line. Meanwhile, a group of 300 US paratroopers arrives in Ukraine to train with Ukrainian national guard units. Kremlin warns the move could "seriously destabilise" the country.
Fighting erupts again in the early hours of 14 April between government troops and pro-Russian rebels in eastern Ukraine.
With just under 10 government troops killed as of 21 April, the death toll is the highest since the Minsk ceasefire was signed.