Ukraine: Four Voters Shot in Donetsk School During Landmark Parliamentary Elections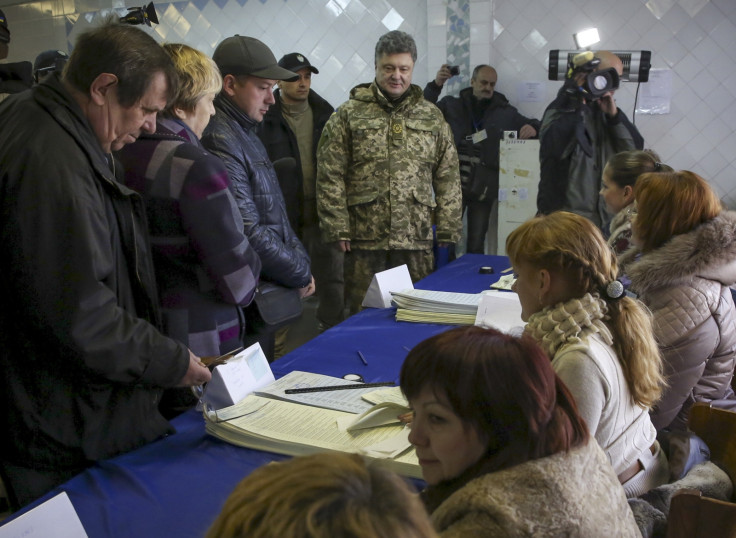 Four voters in Donetsk were shot during Ukraine's landmark parliamentary elections on Sunday [26 October].
The shooting took place at a school in the Petrovsky district of Donetsk. The identity of the gunman, and the fate of those who were shot. have yet to be established.
It is thought that the gunman was trying to punish the voters for casting their ballot, after the pro-Russian Donetsk People's Republic expressly forbade anyone in the region from voting.
All four of the voters survived the attack. One of them subsequently recalled: "When we came to the voting place, there was a man at the entrance.
"We asked him if we could vote here. He said "we'll resolve it now" and entered the building of the school. After that he opened fire with an automatic machinegun.
"We barely escaped, but one of our cars came just in time."
Observers from a group called Commitee of the Voters of Ukraine and the civil network Opora (Reliance) reveal that many pools in Donbass region were closed following their occupation by illegal armed forces called Donetsk People's Republic (DNR) and Lugansk People's Republic (LNR).
Meanwhile an Italian photojournalist, 30-year-old Andrea Rocchelli, was killed in a shell attack close to Slavyansk shortly after the polls opened.
The elections yielded victory for a clutch of pro-Western parties, a further sign of the country's shift away from Russia.
© Copyright IBTimes 2023. All rights reserved.