Ukraine Conflict: Bulk of Russians Depend on State TV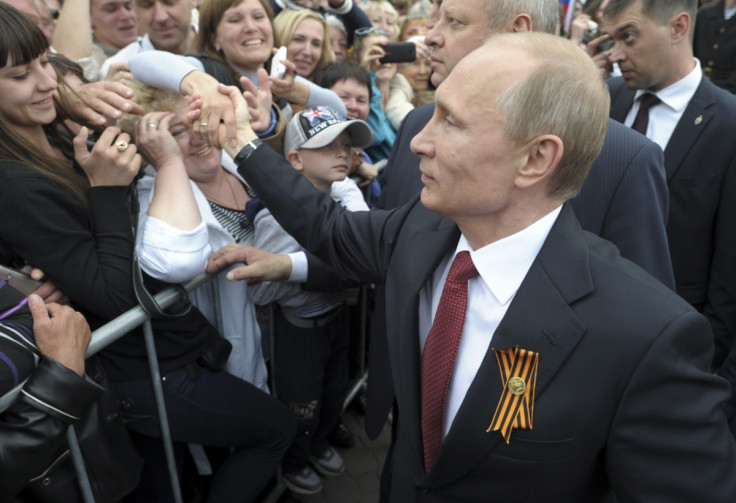 A huge majority of Russians rely on state television networks controlled by Moscow to follow updates on the Ukraine crisis, a poll has revealed.
The Moscow-based Levada Centre, an independent organisation, conducted a poll of 1,602 adults in 45 Russian regions.
It found that 94% relied on state TV for their information on the Ukraine crisis. Some 44% believed foreign media outlets to be "not very objective" about the unrest in Ukraine while 50% believed Russia's state media were "generally objective".
A similar poll in March found that 47% were confident of the impartiality of Russian state media outlets.
Russian foreign minister Sergei Lavrov has claimed that foreign media outlets have refused to broadcast footage of attacks on Russian speakers in the contested east of Ukraine.
"Images [of attacks on civilians in Odessa and Mariupol] would not be shown on respected channels like CNN and BBC, among others," Lavrov said.
Russia's top diplomat also demanded that ambassadors from Western countries based their diplomatic reports on Russian state television. Otherwise, he said, they would be doing a "totally unprofessional job".
Russian president Vladimir Putin has officially recognised 300 journalists for their Crimea coverage including journalists from Russian state television channels such as RT, Channel One and NTV.
This week, the "Donetsk People's Republic" formally asked Russia to consider its accession to the Russian Federation just hours after voting for independence from Kiev.
The European Union has imposed further sanctions on Russia - two Crimean companies and 13 individuals - for its actions in the region.
© Copyright IBTimes 2023. All rights reserved.