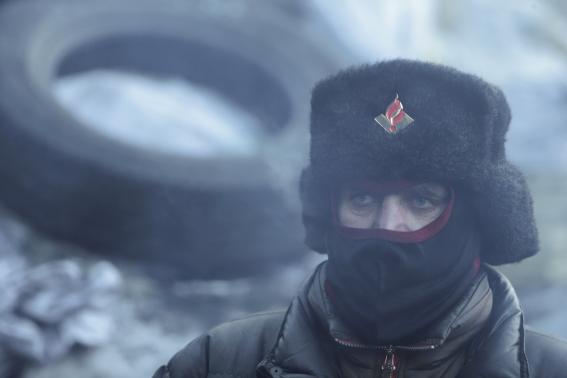 A Ukrainian opposition activist who went missing last week says he was kidnapped and tortured, AP reported.
Dmytro Bulatov, 35, who is a member of protest group Automaidan, went missing on 22 January and turned up more than a week later in a village near Kiev.
Bulatov said that his kidnappers hung him up in a manner similar to a crucifixion, beat him severely, sliced his ear and cut his face.
"I was crucified," Bulatov told journalists, "My hands were pierced. They cut my ear. They cut my face. There is no spot on my body that is not injured. You can see yourself. But I am alive, thank God."
Bulatov said that, after he was abandoned in freezing temperatures on the night of January 30, he managed to walk to a nearby village where he telephoned friends who took him back to Kiev.
Bulatov is among three activists who have disappeared; one of whom was found dead.
Demonstrator Yuriy Verbytsky had gone missing on January 21 together with his friend Ihor Lutsenko.
Lutsenko said that he and Verbytsky had been abducted by a gang of unknown men before being beaten and left to die in the countryside.
Prime Minister Mykola Azarov offered his resignation in an attempt to end the protests gripping cities across the country, while the parliament repealed the controversial anti-protests laws that had caused unrest in the country.
The Ukrainian parliament also passed a law providing amnesty to protesters detained during recent unrest.
Azarov's resignation and the elimination of the anti-protest laws meet only two of the protesters' demands.
The demonstrators are also urging Yanukovich to step down, sign an EU deal and release political prisoners, including former prime minister Yulia Tymoshenko.
The protests were sparked after Yanukovych spurred a trade and investment deal with EU and sought financial help through Russia.
Russia's Vladimir Putin agreed to buy billions of dollars worth of Ukrainian government bonds, and to reduce the price of gas exports.
While thousands of Ukrainians are in favour of an opening towards EU, the bailout keeps Kiev firmly tied to Moscow, and the possibility of a collaboration with EU does not seem to be included in Yanukovich's plans for the future of Ukraine.
The protests, originally peaceful, turned violent and culminated in the killing of at least three demonstrators by police.
The capital Kiev is witnessing continuing clashes and the unrest has spread to other towns.
A ceasefire had been agreed but it seems fragile.
Ukraine's president Viktor Yanukovych has taken sick leave while the fear of a civil war increases.