Ukraine and Russia set for Christmas Eve peace talks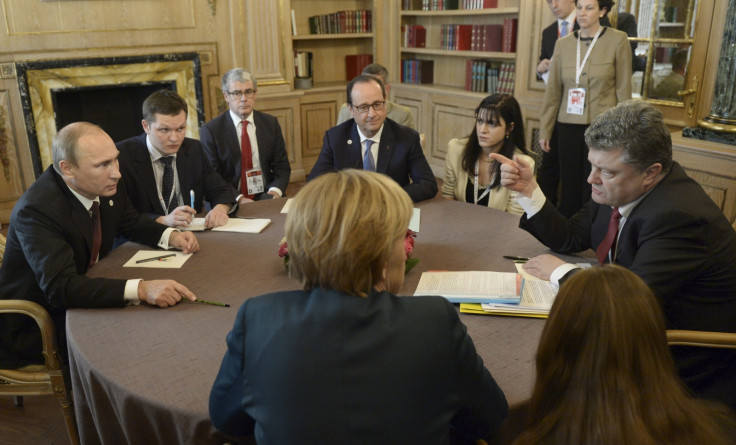 Russia and Ukraine have agreed to meet to discuss the ongoing conflict in eastern Ukraine at Christmas Eve talks in the Belarussian capital of Minsk, according to Ukrainian President Petro Poroshenko.
The long-awaited talks are set to take place on December 24 and December 26 and will include representatives from the peacekeeping force, the Organisation for Security and Cooperation in Europe.
The dates were discussed between French President Francois Hollande, German Chancellor Angela Merkel and Russian President Vladimir Putin.
Ukraine's President Poroshenko said the leaders stressed the importance of securing the ceasefire that was agreed at previous negotiations. That truce has been routinely flouted on the ground, where more than 4, 700 people have been killed, according to the United Nations. However, violent incidents have ebbed during December, raising hopes that the two sides could reach a political solution in upcoming talks.
"The participants agreed on the necessity of implementing all points of the Minsk agreement, including the question of the ceasefire... the withdrawal of heavy weapons and also the immediate release of all hostages," Poroshenko said in a statement.
The conflict in eastern Ukraine erupted in April this year, following Russia's annexation of the Crimea peninsula. Both the European Union and the United States have accused Russia of fuelling the fighting, by providing manpower and weaponry to the separatist rebels.
The Western allies imposed heavy economic sanctions accordingly, targeting Russia's energy and finance sectors as well as Putin's inner circle.
Those sanctions have added to Russia's economic woes, as oil prices fell more than 40% in the second half of the year. Russia relies on oil and gas exports for around two thirds of its overall export revenues, while the revenues are used to fund around half of the government budget. With its currency fluctuating wildly and capital flight soaring, Russia is widely expected to fall in to recession in 2015.
© Copyright IBTimes 2023. All rights reserved.