Ukraine Protesters Urge President to Resign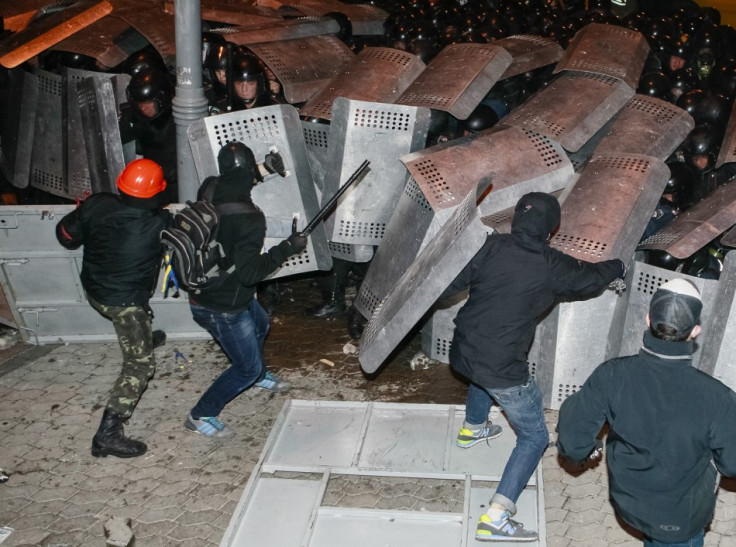 More than 1,000 Ukrainian opposition protesters have blocked access to government buildings in Kiev as they get ready for fresh demonstrations to demand the resignation of pro-Putin president Viktor F. Yanukovich.
The activists, who passed the night in Independence Square and inside the city hall, have flooded the streets surrounding the government buildings.
The unrest was caused by Yanukovich's rebuttal of a deal granting political and free trade accords with the European Union.
Talks between the government and the opposition would be held today [2 December], according to parliamentary speaker Vlodymyr Rybak.
"I, as the head of the Supreme Council, guarantee that literally tomorrow such a round table will take place and all representatives in this process will have an opportunity to express their opinions," Mr Rybak told Ukrainian TV.
On Sunday, between 100,000 and 500,000 rallied in the capital, defying a ban on public demos.
Clashes between demonstrators and authorities resulted in riot police using tear gas, batons and stun grenades.
Dozens of protesters were injured and Kiev police said about 100 officers were wounded.
Members of the nationalist Svodoba party have occupied the city hall and held meetings, according to Reuters.
Protesters chanted 'Kiev is Ours' and hung a Ukrainian flag in the window.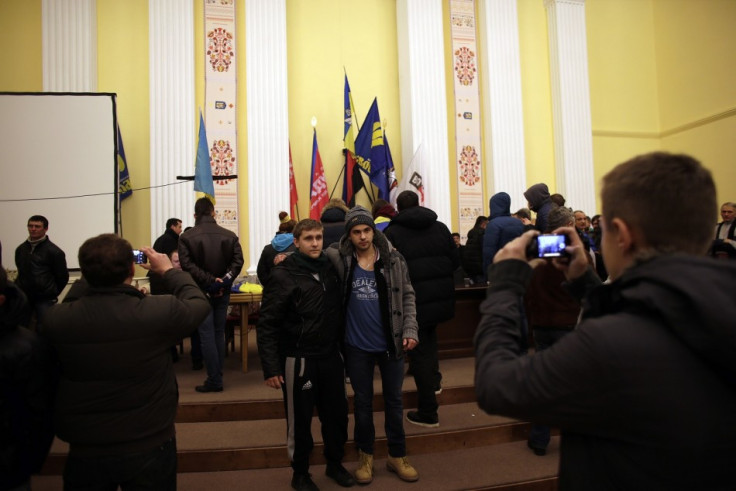 Yuri V. Lutsenko, former interior minister and leader of the Orange Revolution in 2004, told a massive crowd in Independence Square: "I want the authorities to know that this is not a protest; this is a revolution."
Heavyweight boxing champion-turned-opposition politician Vitaly Klitschko said: "After the savagery we have seen on Independence Square we must send Yanukovich packing.
The agreement with Europe is perceived as an important step toward economic and political prosperity by many Ukrainians.
Russia's president Vladimir Putin has put pressure on Yanukovich to not sign the deal and join an alternative union with Russia, Belarus and Kazakhstan.
A request to demand US military intervention in Ukraine has been launched on the official White House petitions' website and gathered 8,000 signatures in a few days.
"We, people of Ukraine, because of more frequent and systematic violations of democracy and freedom of speech by public and police agents, and looking on the bloody acceleration of actions of protest in support ofEuropean integration, taking into account the decision role of the United States of America in a worldwide policy and reputation of the USA, as a defender of democratic rights and freedoms in the whole world, we ask you, as a commander-in-chief of the armed forces of the USA, to enter military intervention to Ukraine," reads the petition.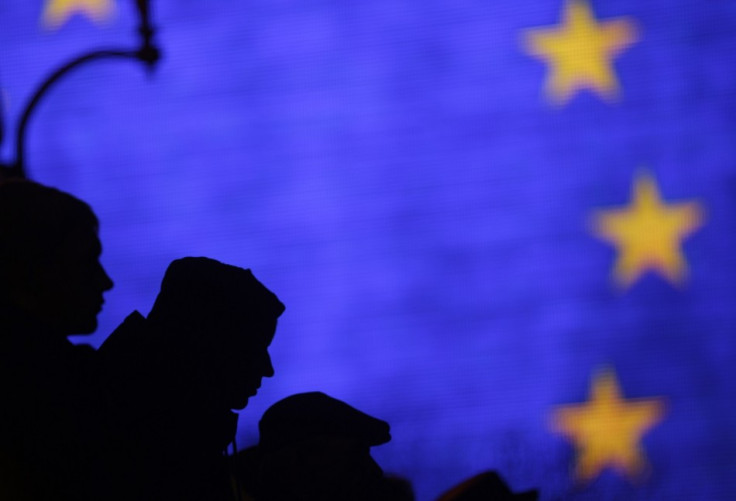 © Copyright IBTimes 2023. All rights reserved.