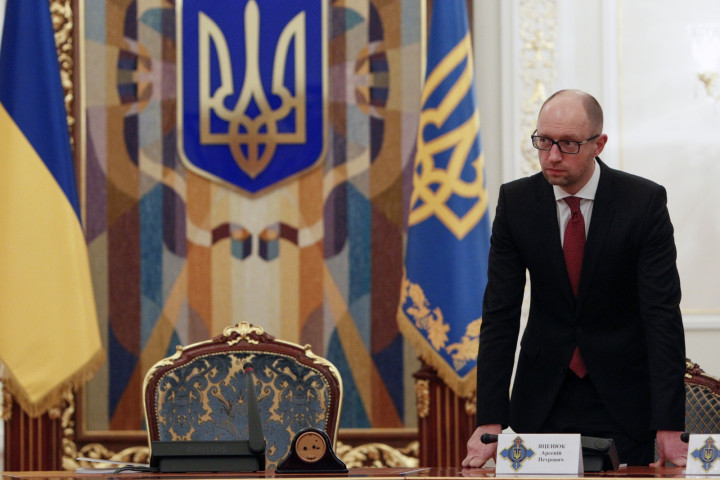 Kiev would never provide funding to rebel-held areas of eastern Ukraine because the government would not "finance terrorists", Prime Minister Arseniy Yatsenyuk said on Wednesday.
"So long as the territories of Donetsk and Luhansk are controlled by imposters, the central budget will not send funding there," Yatsenyuk told a government meeting.
Ukraine's central government will continue to supply rebel-held areas in the east of the country with power, Yatsenyuk said.
The Prime Minister told a cabinet meeting that areas under rebel control would still receive natural gas and electricity, even though the regions had not paid for the services.
Ukraine also said it would continue to supply humanitarian aid to Donetsk and Luhansk.
Pro-Russian rebels held rogue elections in both the eastern regions last week, in a move that was decried by Kiev as a violation of the ceasefire deal reached in Minsk on September 8.
In the wake of the votes, Ukraine's President Petro Poroshenko said partial autonomy for regions should be cancelled and ordered army reinforcements to key cities and towns in eastern and southern Ukraine, citing concerns over of a possible rebel offensive.
The pro-Russian separatists have accused Poroshenko of scrapping the ceasefire.
More than 4,000 people have been killed in since fighting erupted in eastern Ukraine in April. European OSCE (Organisation for Security and Cooperation in Europe) monitors said that "blood-letting" has continued in the region, despite the ceasefire agreement.