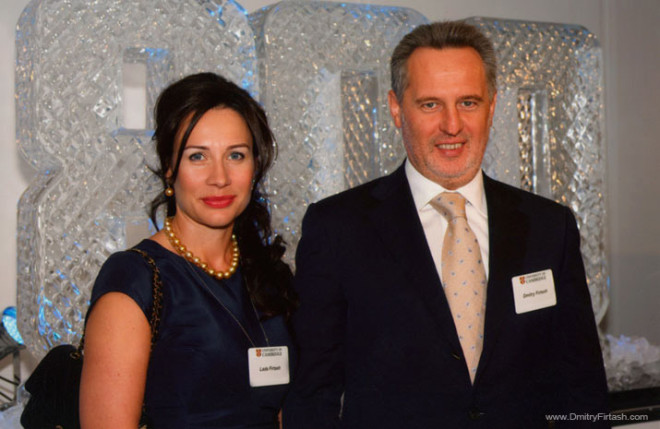 Dmytro Firtash, the Ukrainian oligarch who was indicted by US prosecutors for bribery and racketeering and later arrested by Austrian authorities, has released a video which insists he is an innocent party caught at the centre of a "battlefield for the two biggest global players of Russia and the USA".
Firtash was released from custody in Vienna after being ordered to pay the bail of €125m (£105m, $172m), the largest in Austrian legal history.
He says in the video, "thankfully, I have the utmost confidence in the Austrian judicial system and will use all legal means to prove my innocence".
However, he was more scathing with the US authorities, who he claims are landing him with allegations that are "completely absurd and unfounded".
Last month, Austrian prosecutors arrested Firtash under the orders of the Federal Criminal Agency (FCA).
He had been under investigation by the US Federal Bureau of Investigation (FBI) since 2006. Firtash and his co-conspirators allegedly routed payments through US banks, which meant he was liable to prosecution under the Foreign Corrupt Practices Act.
He allegedly was behind bribes of $18.5m to Indian officials which were to win approvals for companies controlled by his company Group DF, to launch a titanium mine.
Firtash is one of the 10 richest men in Ukraine and is reportedly worth around $1bn. He is co-owner of RosUkrEnergo, which controls most of Ukraine's lucrative titanium business.
He is also the founder and Chairman of Group DF, a major Ukrainian diversified holding with investments in a wide range of sectors and industries, fertiliser and titanium businesses, gas distribution and banking.
He is one of the biggest investors in Ukraine, employing more than 100,000 workers in the country, and is a major international benefactor who has donated $230m in the past three years, including charitable projects in the US, UK and Ukraine.