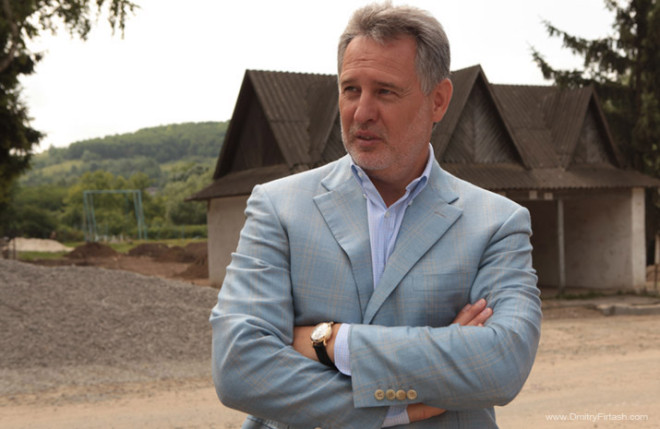 Dmytro Firtash's right-hand man has hit back at the US Department of Justice and the European authorities after the Ukrainian gas oligarch was seized by Austrian prosecutors and ordered to pay the biggest-ever bail sum in the country's legal history.
In a statement sent to IBTimes UK by his legal representation, the deputy chairman of Firtash's main company, Group DF, said it was no coincidence that the oligarch was arrested and ordered to pay €125m (£105m, $172m) in bail money.
"There is no truth to the accusations," said Robert Shetler-Jones, Deputy Chairman, Group DF.
"It is not a coincidence that the US is trying to extradite our chairman at the moment when Firtash is needed for the economic and political reconstruction of Ukraine.
"This is an abuse of the Austrian justice system for ulterior political motives."
Last month, Austrian prosecutors arrested Firtash under the orders of the Federal Criminal Agency (FCA).
He had been under investigation by the US Federal Bureau of Investigation (FBI) since 2006.
The FCA said he was arrested on the suspected violation of bribery laws and forming a criminal organisation.
Firtash is one of the 10 richest men in Ukraine and is reportedly worth around $1bn. He is co-owner of RosUkrEnergo, which controls most of Ukraine's lucrative titanium business.
He is also the founder and Chairman of Group DF, a major Ukrainian diversified holding with investments in a wide range of sectors and industries, fertiliser and titanium businesses, gas distribution and banking.
He is one of the biggest investors in Ukraine, employing more than 100,000 workers in the country, and is a major international benefactor who has donated $230m in the past three years, including charitable projects in the US, UK and Ukraine.
The 48-year-old, also known as Dmitry, said "the last week has been a testing time for my family and I.
"I would like to thank personally all of my friends and colleagues who have supported me through this difficult period."
Last month, he also said in a statement to IBTimes UK that his incarceration is "politically motivated" and "without foundation" and that "my detention will seriously threaten many Ukrainian jobs and destroy my business."