Thousands of demonstrators protested outside Greece's parliament over the controversial government plans to overhaul pension and to increase taxes, which lawmakers later agreed to. A 48-hour strike took place prior to the lawmakers' decision, and began on 6 May 2016. It saw people working in all kinds of occupations storm the streets of the Greek capital and in Thessaloniki, demanding that the new reforms should not go ahead. Public transport was halted in many areas.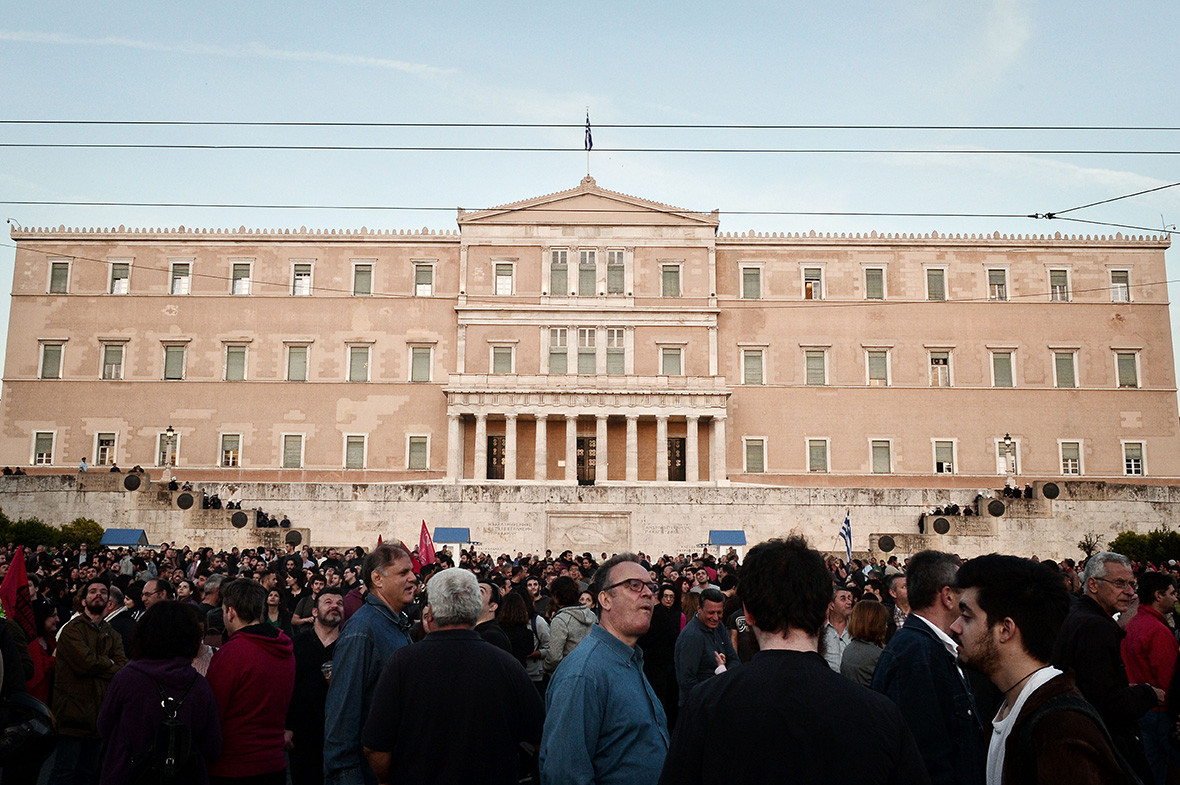 Although the demonstrations began peacefully, many ended in violence. Pelting the police officers with stones, the demonstrators were then sprayed with tear gas after certain groups hurled petrol bombs in central Athens square. Despite the protests, the new austerity measures were voted through, after all 153 lawmakers voted in favour in order to meet demands of Greece's bailout creditors – the third international bailout the country has witnessed. "We have an important opportunity before us for the country to break this vicious cycle, and enter a virtuous cycle," Prime Minister Alexis Tsipras told the lawmakers.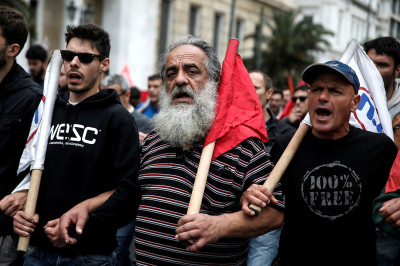 The positive sign off on the reform review is that it will unlock more than 5 billion euros, easing Greece's financial concerns, allowing debt repayments to mature in June and July. The country also hopes that the signify will laugh a discussion over debt relief. Yet the workers don't believe the new reforms will be of any benefit. It will see an increase of a so-called 'solidarity tax' and introduces a national pension of 384 euros a month after 20 years of work, but will phase out a benefit for poor pensioners and recalculates pensions.
"Mr. Prime Minister, you promised hope and turned it into despair," said Fofi Gennimata, leader of the opposition PASOK socialists told Reuters.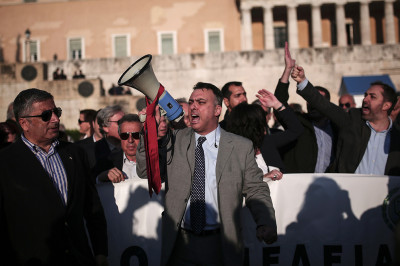 Alexis Tsipras' government was re-elected in September on promises to ease the pain of austerity for the poor and to protect pensions after he was forced to sign up to a new bailout in July to keep the country in the eurozone.
Finance Minister Euclid Tsakalotos defended the reforms, saying that lower pension replacement rates would affect the rich and not the poor. "Our word is a contract. We have done what we promised and hence the IMF and Germany must provide a solution that is feasible, a solution for the debt that will open a clear horizon for investors," Tsakalotos told the lawmakers.