UN appeals to Myanmar's Aung San Suu Kyi to visit disturbed Rakhine state amid clashes
Myanmar must strengthen efforts to diffuse tension, says UN Special Adviser.
The United Nations on Thursday, 8 December, has urged Myanmar to increase efforts to maintain peace in the country's Rakhine state.
Vijay Nambiar, the Special Adviser to the Secretary-General on Myanmar, also appealed to Aung San Suu Kyi to visit the disturbed region, where hundreds of Rohingya Muslims are allegedly abused by the country's military.
Nambiar said that the UN is "seriously concerned" by the rising violence in Northern Rakhine state and asked Suu Kyi to meet with the people of the state. He also requested her to reassure the civilians that they will be protected amid allegations that soldiers have raped Rohingya Muslim women, burnt houses and killed civilians.
"In the present situation, I feel that, while taking the necessary security measures to curb any fresh outbreak of attacks by criminal elements in the region, the authorities in Myanmar must also take steps to build confidence and reassurance among the local population that their security, dignity and well-being will be protected," Nambiar said.
"In this volatile situation, it is everyone's responsibility to handle allegations and rumours with great care," he warned.
However, the military and the government of the Southeast Asian nation have denied the allegations.
The Special Adviser to the Secretary-General on Myanmar, said, "The refusal by the Myanmar authorities to take a strong stance against hardliners, and the adoption of a generally defensive rather than proactive approach to providing security to the local population, have caused frustration locally and disappointment internationally."
"Only by responding concretely to these concerns will the government be able to resolve the crisis and preserve its international standing," Nambiar said in a statement to correspondents issued by the Office of the UN Spokesperson.
He also supported the call of former UN Secretary-General Kofi Annan – who visited the disturbed region in November – in which he asked Myanmar security forces to act within the rule of law.
Ethnic Rohingyas are allegedly being victimised over the past few years as they are considered a stateless minority and termed illegal immigrants in Myanmar. In 2012, violent clashes between Rohingyas and the military broke out, which took the lives of hundreds of people and left over 100,000 homeless.
However, the recent spurt in violence is believed to be the result of an attack on three security posts by nearly 250 armed men on 9 October. Since then, reports claim Myanmar's military has launched an operation to drive out ethnic Muslims.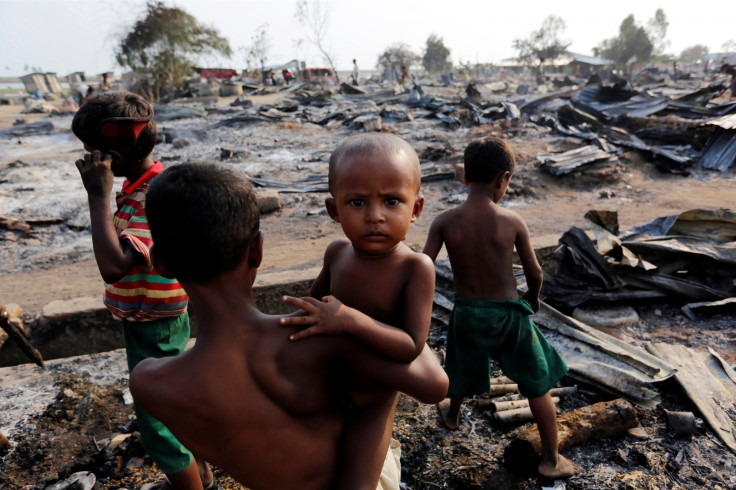 © Copyright IBTimes 2023. All rights reserved.