Malaysia describes violence against Rohingyas in Myanmar as 'ethnic cleansing'
The statement came after Myanmar said Kuala Lumpur should not interfere in the internal affairs of other countries.
Malaysia termed the violence against Rohingya Muslims in Myanmar as "ethnic cleansing". Kuala Lumpur made the statement on Saturday, 3 December, ahead of a harmony rally, which is scheduled to take place on Sunday in the capital city.
Prime Minister Najib Razak is reportedly said to head the march.
"The fact that only one particular ethnicity is being driven out is by definition ethnic cleansing. This practice must stop, and must be stopped immediately in order to bring back security and stability to the Southeast Asian region," Malaysia's foreign ministry said in a statement.
The statement from the Muslim-majority country came after Myanmar said on Friday that Kuala Lumpur should not interfere in other countries' internal affairs as suggested by the Association of Southeast Asian Nations' (Asean) policy.
Kuala Lumpur has been increasingly critical of the Myanmar government for not doing anything sustainable to protect Rohingyas, who are living in camps in Rakhine state.
Ethnic Rohingyas are allegedly being victimised over the past few years as they are considered a stateless minority and termed illegal immigrants in Myanmar.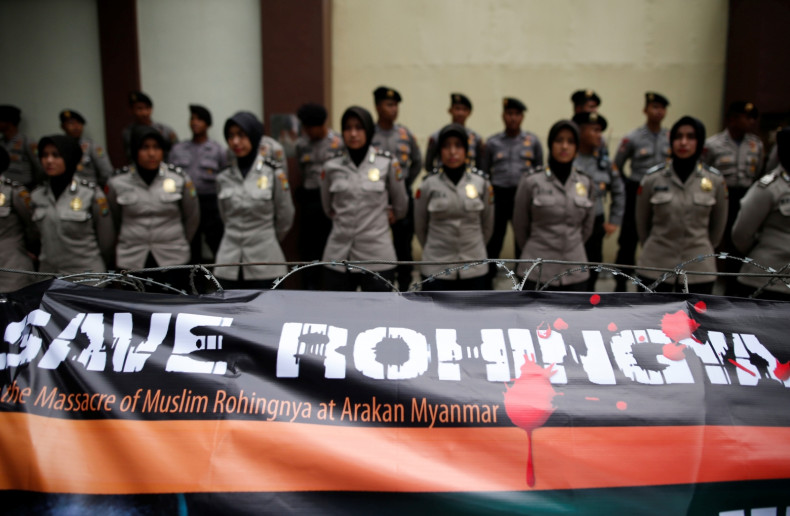 In 2012, violent clashes between Rohingyas and the military broke out, which took the lives of hundreds of people and left over 100,000 homeless.
However, the recent spurt in violence is believed to be the result of an attack on three security posts by nearly 250 armed men on 9 October. Since then, reports claim Myanmar's military has launched an operation to drive out ethnic Muslims.
The issue is seen as a threat to Malaysia's security as many Rohingyas living in Malaysia and other neighbouring countries have made this an "international matter".
To protest against the alleged crackdown on Rohingya Muslims, Kuala Lumpur has also cancelled two under-22 matches scheduled to be played against the Myanmar squad in early December.
Malaysia's Sports Minister Khairy Jamaluddin had also earlier said that Myanmar's membership of Asean should be evaluated because of the "cruelty" forced on the Rohingya Muslims.