UN concerned for civilians as Iraqi forces continue Fallujah shelling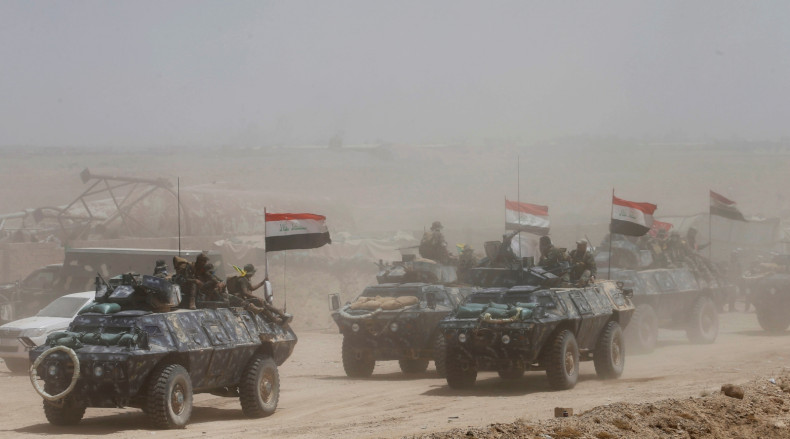 The United Nations has expressed concern about thousands of civilians trapped in the town of Fallujah, located in the west of Baghdad, as Iraqi army forces launched an offensive on 23 May to recapture it from the Islamic State (Isis). Iraqi military forces had surrounded the city for many months now but the offensive began on Monday.
"No one can leave. It's dangerous. There are snipers everywhere along the exit routes," a resident told Reuters via internet.
On Tuesday, locals said there was shelling near the city centre but the violence was less intense than it was on Monday.
IS (Daesh) took control of Fallujah in January 2014, six months before it established its so called caliphate and it is the longest held city by the terrorist group.
Sources told Al Jazeera that at least 15 civilians were killed in the offensive and 35 other soldiers and allied men were also reportedly dead. A dozen Shia militias under the umbrella of Popular Mobilisation Forces are a part of the offensive against IS.
The military said it has recaptured a village called Garma, located just east of Fallujah.
Tens of thousands of people living in the city have faced food and medicine shortages while prices of essential items have gone up.
The Iraqi government said it will open humanitarian corridors for civilians to flee the city and go to the makeshift camps.
Prime Minister Haider al-Abadi said that the military forces had been given instructions "to preserve the lives of citizens in Falluja and protect public and private property. He added, "Those who cannot take the exit routes, they can stay at home and not move."
United Nations refugee agency UNHCR said that around 80 families reportedly fled the city since 20 May and women and children have lost lives while trying to escape.
Speaking to The Daily Beast, a US defence official said, "Anyone who predicts how long Fallujah will take is wrong, It's probably going to be a long fight."