The UN Secretary General Ban Ki-moon has fired the peacekeeping chief in conflict-ridden South Sudan due to failure to protect civilians. In July, members of the UN mission in the country (Unmiss) were accused of inaction when violence erupted in the capital Juba and resulted in the death of some 300 people.
Deadly clashes erupted between government troops and forces loyal to rebel leader and former vice-president Riek Machar. The clashes sparked a three-day-long spate of violence that resulted, among other things, in the rape and killings of civilians and aid workers and failure to implement a peace deal signed in August 2015.
The UN conducted a probe on the claims with witnesses and rights groups alleging peacekeepers had not intervened when government troops assaulted civilians.
"The Special Investigation found that a lack of leadership on the part of key senior Mission personnel culminated in a chaotic and ineffective response to the violence. On the civilian side, despite strong efforts from the UNMISS Joint Operations Centre (JOC), Mission-wide and integrated coordination was poor before and during the crisis," said the UN report, published on 1 November.
"These factors contributed to the failure of UNMISS to respond to the attack by Government soldiers on the Terrain camp on 11 July and protect civilians under threat."
However, the report added it could not verify allegations of failure to protect civilians against sexual violence.
Following the findings, Ban asked for the "immediate replacement" of Unmiss Force Commander, Lt Gen Johnson Mogoa Kimani Ondieki.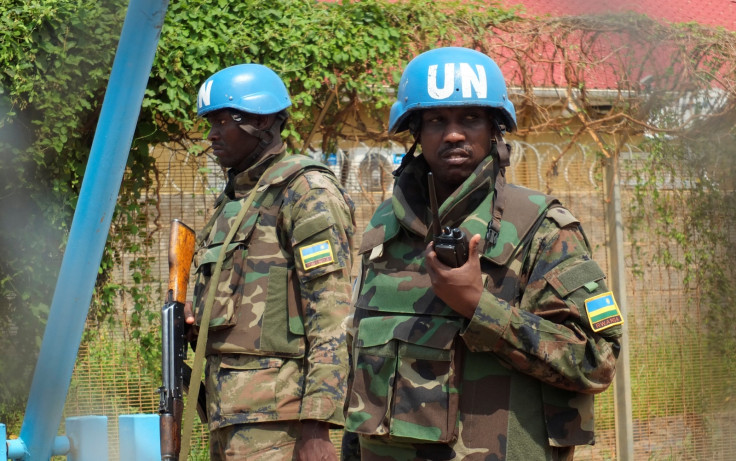 South Sudan war
South Sudan became the world's newest nation after declaring independence from Sudan in 2011. In 2013, the country was plunged into civil war, as President Salva Kiir – of the Dinka ethnic group – fired his deputy Machar – from the Nuer group – and his cabinet.
Ethnic-related violence spread, with militia groups carrying out attacks in villages and areas known to be inhabited by either the Dinka or Nuer tribes.
An estimated 50,000 people have been killed, hundreds of thousands are either facing starvation in the country or have fled, amid allegations of crimes against humanitycommitted by both sides, including rape, torture and the use of child soldiers.
Kiir and Machar have agreed on several peace deals – the last of which was signed in August 2015 – but have failed to control their troops, who have broken every ceasefire signed since 2014.
The two leaders are facing increasing accusations of failing to commit to the latest peace agreement and continuing their rivalry in spite of the ravaging civil war.
After fleeing South Sudan following deadly fighting in Juba in July, Machar was replaced by Taban Deng Gai. The rebel leader, who is now believed to be in South Africa, has been calling for an armed struggle against Kiir's government.