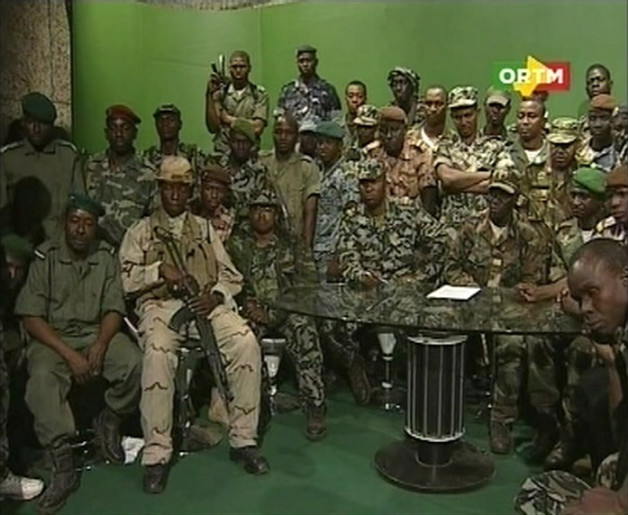 The UN Security Council has called for a detailed plan for military intervention to oust Tuareg and Islamist rebels from Northern Mali.
A resolution adopted by the council paves the way for military intervention which the international body had not sanctioned so far.
The UN resolution urges the Economic Community of West African States (Ecowas) and the African Union (AU) to come up with a framework within the next 45 days for an international military operation.
The resolution was unanimously adopted by the 15-member body.
Tuareg and al-Qaida-linked Islamic militants have been controlling the northern part of the West African nation since President Amadou Toumani Toure was expelled in March 2012. Sharia law which comprises severe physical punishments is in force since the Islamic extremists took control.
Mali and the Ecowas had been calling for armed intervention in the north with the help of the international community to recapture the territories.
However, the UN said the long-term ramifications and political transition should be kept in mind while outlining the plan.
The French-drafted text said the plan should include details of the strength of the military, modes of deployment, and the cost involved in the operation. The international body will itself facilitate the Union with military and security planners to chart out the plan.
On receiving the report within the stipulated time, the UN promised "to respond to the request of the transitional authorities of Mali regarding an international military force assisting the Malian Armed Forces in recovering the occupied regions in the north of Mali".
Another resolution needs to be adopted by the council for the actual deployment of the forces after the plan is firmed up.
While calling for an action plan, the resolution condemned the situation in the region and "reiterated grave concern at the continuing deterioration of the security and humanitarian situation in the north of Mali, the increasing entrenchment of terrorist elements including AQIM, affiliated groups and other extremist groups, and its consequences for the countries of the Sahel and beyond."
Human rights abuses against civilians by the Islamic extremists and the armed rebels have also been condemned.
The text has been widely welcomed by Western nations. US State Department spokesperson Victoria Nuland said the resolution is a "comprehensive approach to the overlapping governance, security and humanitarian crises affecting Mali."
French President Francois Hollande said the ball is in the court of Ecowas and the Africans to finalise the response.