UN under fire as Robert Mugabe named WHO goodwill ambassador
International rights groups and opposition parties have condemned the announcement, highlighting the dire state of Zimbabwe's health service.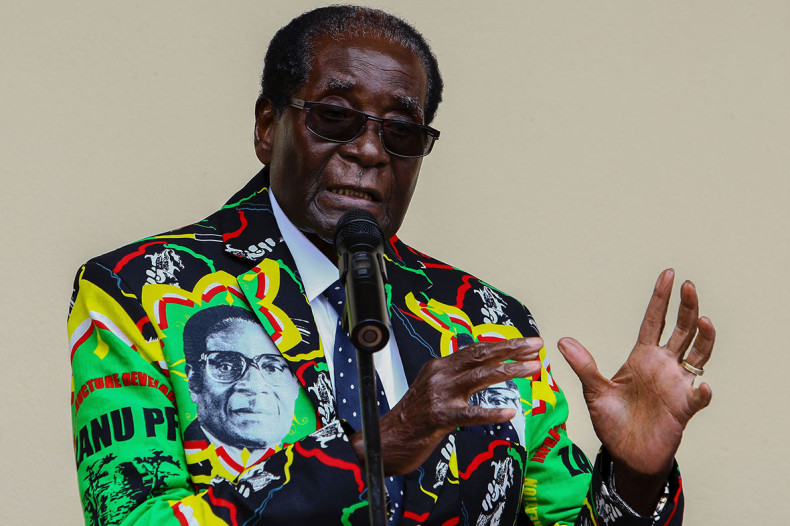 The United Nations (UN) faced a barrage of criticism after naming Zimbabwean President Robert Mugabe as a goodwill ambassador for the World Health Organization (WHO).
Opponents were angered by the appointment, pointing to the health crisis in the African country under his leadership, as well as the human rights abuses perpetrated by his regime.
Reactions ranged from calling the move "appalling", while others labelled the appointment "laughable".
UN organisations such as the WHO and UNESCO appoint goodwill ambassadors to highlight specific issues. In this case, the WHO chose the 93-year old to spotlight the problem of non-communicable diseases (NCDs) – such as cancer, heart attacks, and strokes – in Africa.
The announcement was made in Uruguay, earlier this week by WHO director general Tedros Adhanom Ghebreyesus who said he was, "honoured to announce that President Mugabe has agreed to serve as goodwill ambassador on NCDs for Africa."
He also praised Zimbabwe as "a country that places universal health coverage and health promotion at the centre of its policies to provide health care to all."
Dr Tedros, who is Ethiopian, is the first African leader of WHO.
However international rights groups and opposition parties have condemned the announcement, highlighting the dire state that Zimbabwe's health service has reached under Mugabe's regime. Nurses and doctors regularly go unpaid in the country, while essential medicines and supplies are lacking in most hospitals, according to AFP.
In addition, critics also claim that Mugabe's government is responsible for violent repression and election rigging, as well as the troubled economic situation the country finds itself in.
"Given Mugabe's appalling human rights record, calling him a goodwill ambassador for anything embarrasses WHO and Doctor Tedros," Iain Levine, programme director at Human Rights Watch, said on Twitter.
The leader of the southern African country is subject to US and EU sanctions against him and his top government officials.
Obert Gutu from the country's main opposition party said the appointment was "laughable". "The Zimbabwe health delivery system is in a shambolic state, it is an insult," he told AFP. "Mugabe trashed our health delivery system. He and his family go outside of the country for treatment in Singapore after he allowed our public hospitals to collapse."
Mugabe has been in power for 37 years, however, his health is becoming increasingly fragile. He takes regular trips abroad to receive medical treatment.
The British government said it has registered its concern over the appointment with WHO.
State-run Zimbabwean newspaper reported Mugabe as saying that the country was developing several strategies to combat NCDs. The president also called for more funding for developing nations to help battle such diseases.
The WHO estimate that NCDs are by far the leading cause of death in the world, causing 36 million premature deaths every year.