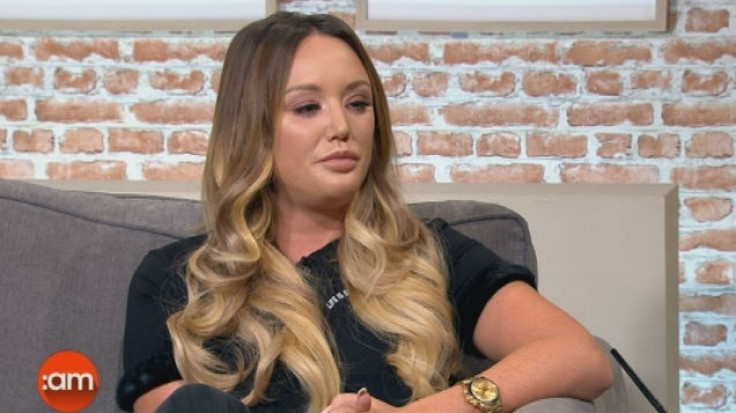 Charlotte Crosby has made her relationship with Joshua Ritchie Instagram official with a series of intimate pictures on her stories.
The former Geordie Shore star, 27, proved she has moved on quickly from her failed romance to fellow reality star Stephen Bear at the end of last year by sharing some topless snaps of Ritchie to her 6.1m followers.
Crosby also accompanied the snaps with a big pink heart, hinting that she and the former On The Beach star were more than just friends. One image even saw her with her legs wrapped around him while playing with his hair as the couple seemed to enjoy a relaxed Sunday.
She even tagged the reality star to make sure her followers knew exactly who he was.
Crosby and Ritchie were first rumoured to be an item after they were seen passionately kissing during Geordie Shore star Aaron Chalmer's MMA fight in December.
Her latest public display of affection for Ritchie came as her ex, Bear, shared loved-up pictures of himself and his new girlfriend from Bali.
One image shows them sitting poolside with cocktails in the sun, while another depicts them looking cosy on a beach. Bear also posted a series of snaps of the new couple feeding elephants.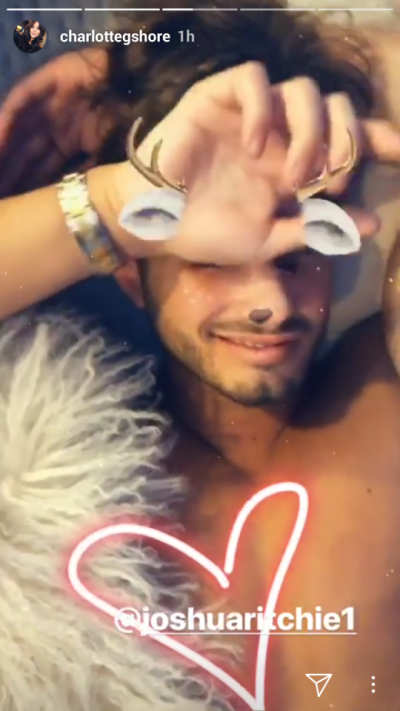 His followers remain unconvinced by his new love interest, with one person commenting on his latest picture: "Lol this is so just because Charlotte moved on."
Another remarked: "I thought he was begging it at Charlotte?? Who's the new girl? Wow he needs 2grow up n not giv up..."
A third added: "This is such a joke LOOOL, he's moved on so quick not to mention, this guy has still got the post up asking Charlotte to come back to him, they all do it for attention and publicity".
CBB winner Bear tried to win Crosby back on Instagram last month, but has already moved on after she gave him the cold shoulder and is happy to show off his new romance on the social media platform.
He previously begged Crosby with a series of pictures from their time together with the words: "Dear Charlotte , I really messed up, if I can rewind the clock back maybe I wouldn't of [sic] done the things I did and say.
"Life's about making mistakes. I've just been really sad recently and I need to get it off my chest.
"I no [sic] being with me isn't easy and I will probably send you insane in the end and I really do care and still love you.
"It might be too late but all I can do is try. The New Years coming up and I would love to spend the rest of my life with you."