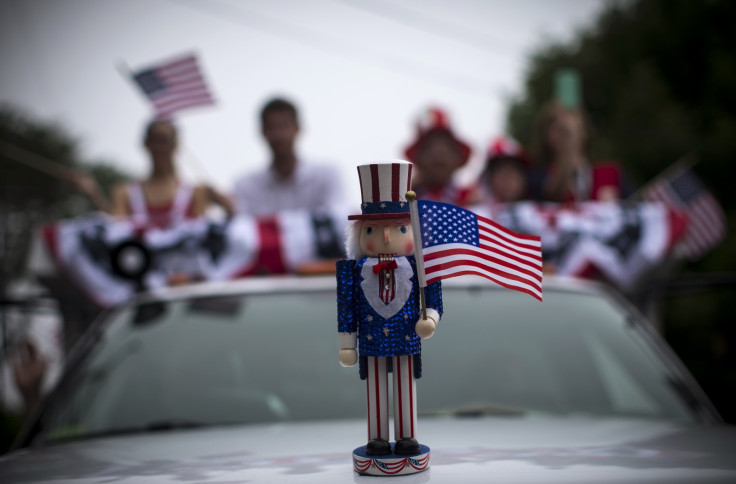 Despite its leadership in curbing global terrorism, the US seems to have a secret identity that of a "terrorist breeder", and editorial in China's official Xinhua news agency claimed.
In the opinion, titled Uncle Sam: anti-terror leader or terrorist breeder? released ahead of the international conference on fighting violent extremism on 19 February, Xinhua writer Luo Jun says "Uncle Sam has effectively played the role of a terrorist breeder" in connection with the wars in Afghanistan, Iraq, Libya and Syria.
"The U.S. military operation might be clean and swift, but its political plan for those states dragged into a civil war was awkward, which backfired and created dangerous swamps of turmoil that provided breeding ground for terrorism," Luo writes.
The commentary noted the extremist group Islamic State (IS) originated not in Iran or North Korea that are the US' visible enemies, but in Iraq that is "freed" and "democratized" by the US itself.
In addition, the IS militants received significant war training from the West-involved war in Syria, the Xinhua writer accuses. During the war, the Western bloc supported rebels to topple the government led by Syrian President Bashar al-Assad.
"It would be a never ending war on terror if Washington failed to find and eliminate the root causes of terrorism and extremism," Luo adds.
"It is high time that Washington take the opportunity of Thursday's conference to discuss with global partners and review past counter-terrorism strategies and policies, so as to reflect upon past mistakes and improve the ability to address such threats."
The international conference on anti-terrorism is slated to be held in Washington on 19 February, which will be attended by government officials from around 60 countries.
The White House earlier said the summit aims "to highlight domestic and international efforts to prevent violent extremists and their supporters from radicalizing, recruiting, or inspiring individuals or groups in the U.S. and abroad to commit acts of violence."