Under toxic black skies, children play around oil fields set alight by Isis as they fled
Children with blackened faces play in and around puddles of thick crude oil gushing from the breached wells.
For months, residents of the town of Qayyarah have lived under toxic black skies after oil wells were set ablaze by fleeing Islamic State (Isis/Daesh) fighters.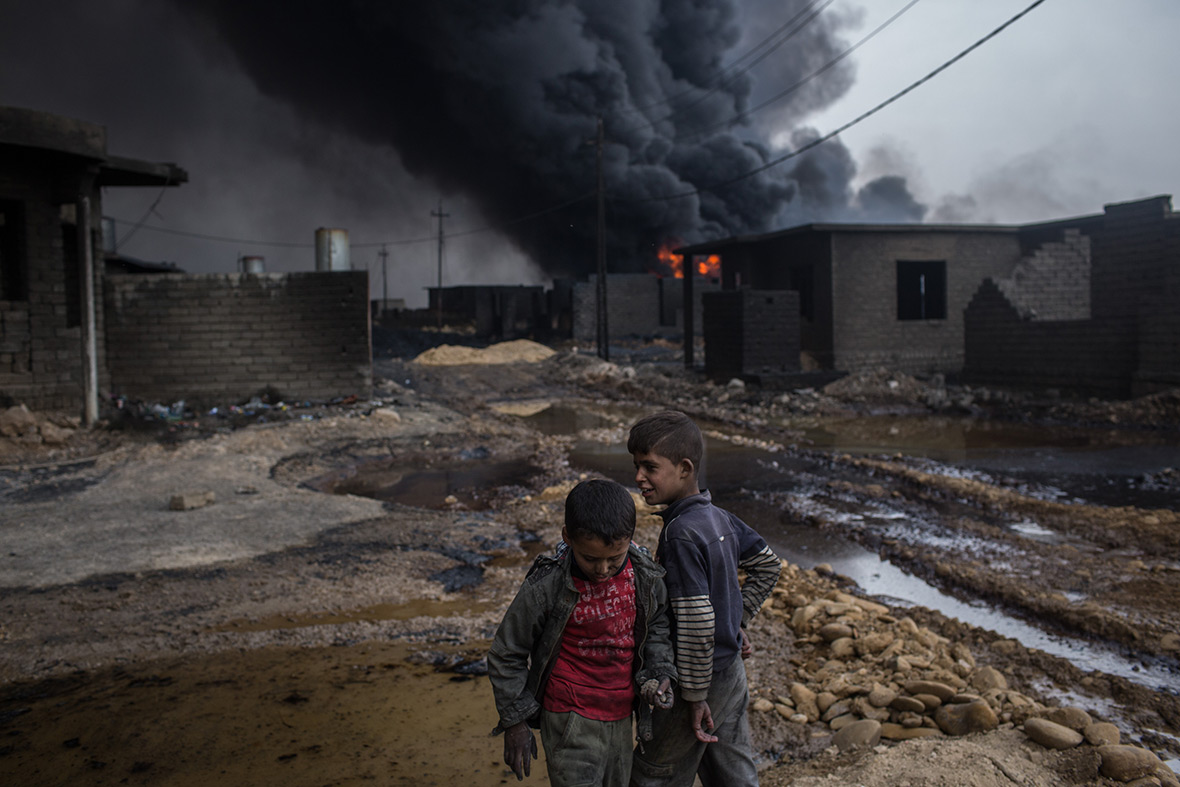 The town is about 60 kilometres from Mosul and was run by extremists until August when Iraqi forces succeeded in retaking the town. As they retreated, they set fire to all of the wells in the area in an attempt to carry out their scorched-earth policy.
Children play in and around puddles of thick black crude oil gushing from the breached wells. Livestock with blackened coats struggle to find grazing material. Tiny droplets of oil constantly fall from the toxic clouds, leaving a sooty residue on clothing, houses, crops and livestock. "Look at our hands and faces. It is useless to wash our hands and faces. Because they turn black in such a short time. Many of us are coughing all the time," Ali, a local child, told an Associated Press correspondent.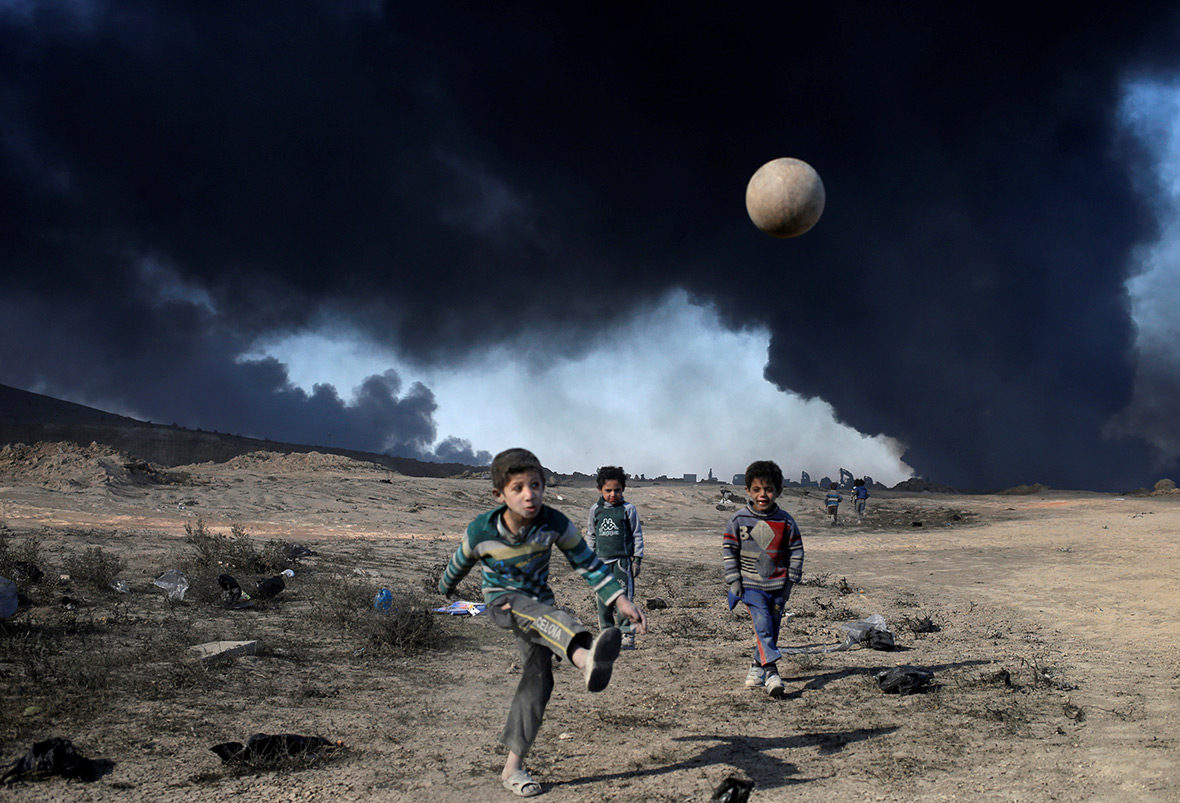 The UN has warned that the toxic smoke will have medium and long-term effects on the health and livelihood of residents, as well as the environment. A UN Environment Programme statement says the burning crude oil produces a wide range of pollutants, including soot and gases that cause health problems such as skin irritation and shortness of breath.
Oil workers and firefighters are extinguishing the blazes closest to the populated centre, but each fire can take days to put out. Since October they have capped at least seven or eight wells, with more than a dozen to go. Blackened bulldozers push dirt over the burning ground at several sites to try to smother the flames. With each push of the shovel, however, black crude flows in a new stream, making the task seem futile.
Workers without masks wrap their faces in scarves as protection from the smoke. The work is dangerous. On top of the fires and the potential for inhaling toxic smoke, the area is still being cleared of Isis booby traps and landmines. On Wednesday (23 November) the men prepared to cap another well, spraying water onto the fire. As they did so, an explosion rang out close to the well – a controlled detonation of an Islamic State IED by Iraqi forces.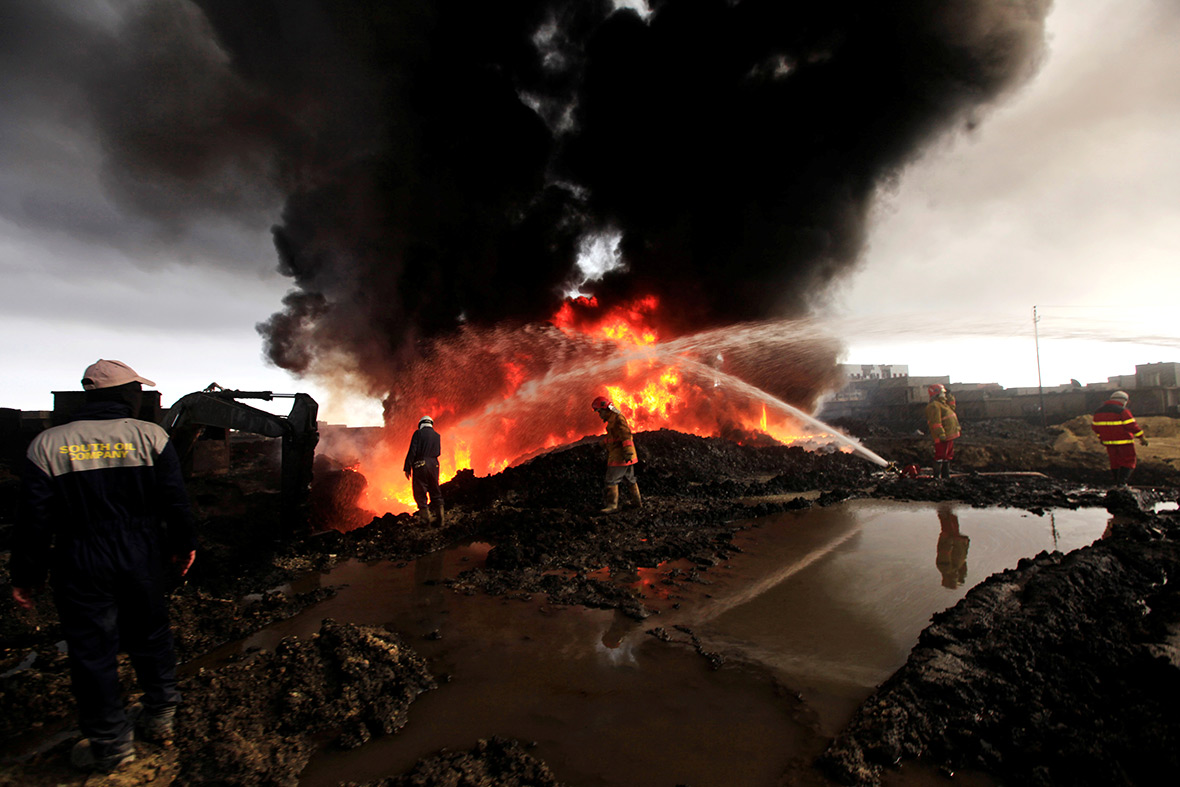 The area's 54 wells once pumped nearly 10,000 barrels a day before the militants took the fields in their June 2014 onslaught. Isis has made hundreds of millions of dollars on the black market through the sale of oil from the fields it captured in Iraq and Syria when it took over swathes of both countries in 2014. However, it has suffered a near collapse in oil smuggling revenue since losing control of a series of oil fields in 2015 and 2016.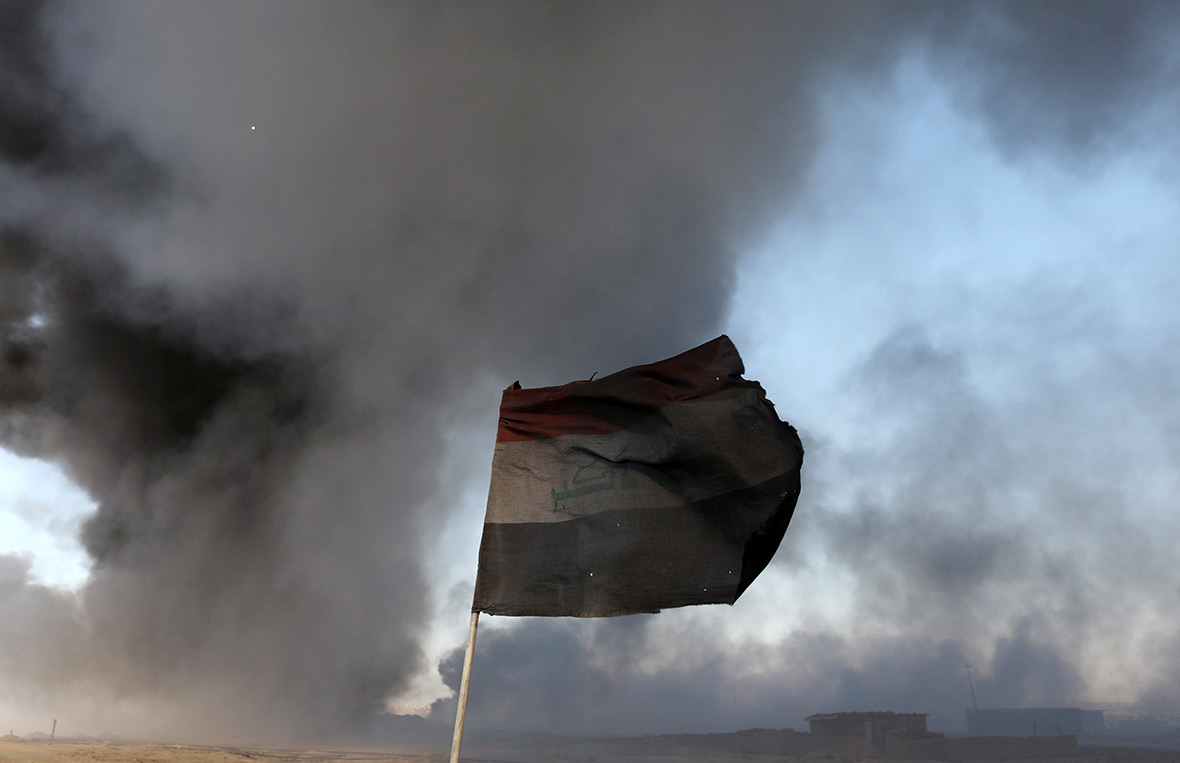 © Copyright IBTimes 2023. All rights reserved.