Coinbase, one of the most popular ways to trade in cryptocurrency, is facing mounting customer complaints as it stumbles under the weight of intense interest in bitcoin.
On its website, it admits that ID verification is currently delayed due to unexpectedly high traffic. "We are working on reducing delays," reads a banner at the top of a help page.
Clicking through, Coinbase shows a history of issues in December – most related to verification, which is needed before users can trade on the platform.
The sign-up process, in theory, sounds simple.
Wannabe crypto-traders can sign up to the website, verify their identity, create a digital wallet to store the currency, connect a bank account, and trade.
But this week, frustrated users have been taking to r/Coinbase, a dedicated forum on Reddit, to speak out about the ongoing ID verification woes.
One staff member has been dutifully responding, acknowledging that problems exist and claiming to community groans that a process is underway to hire more service staff.
A Reddit user with the name "Id_Solomon" wrote Thursday (14 December): "I've had enough of your issues. I'm tired of dealing with your automated army. I want to talk to a real person. You've been sleeping on my money, including everyone else's money, long enough!!"
The commenter urged unsatisfied Coinbase users to complain via a number of US regulators including the Federal Trade Commission (FTC). That, it seemed, got the website's attention.
Only three days prior, user "lookitskeith" wrote: "The entire community here is frustrated, you have early adopters and long-time users as well as newer ones who are getting locked out of accounts and feel totally ignored. Is this what we should expect moving forward?"
He or she claimed that some traders who had been locked out from accounts had lost "anywhere from hundreds to thousands/tens of thousands of dollars."
In recent months, the value of bitcoin has spiked to unprecedented levels amid mainstream coverage of digital currencies. Yet even as traditional banks and regulators warn it could be a bubble, eager investors have flocked to major exchanges like Coinbase to get in on the action.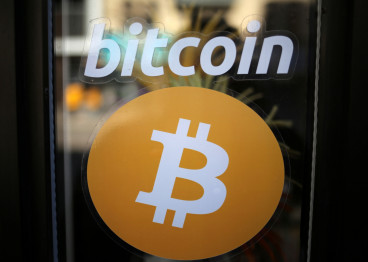 Bitcoin is built upon blockchain technology, an online ledger, but remains highly volatile. In January, the price per coin was roughly $1,000. By December, it was more than $17,000.
Responding to the backlash, a Coinbase engineer called Justin – using Reddit handle justin_coinbase – appeared online to offer "a little bit of context" about the situation.
He wrote: "It may seem hard to believe, but all of us are very committed to helping our customers and improving the experience. It's our top priority at the moment.
"We are in the middle of a tremendous surge of public interest in cryptocurrencies, and when a company experiences hyper-growth it has a way of stressing many aspects of the platform, most notable are on the front lines with our support team. We are scaling up as fast as we can, but right now the ecosystem is simply growing even faster."
Some helpful Redditors have claimed that verification issues may be due to a mismatch between users' names on various forms of ID. This remains unverified. IBTimes UK has reached out to Coinbase for comment but received no response at time of publication.
In early December, Coinbase CEO Brian Armstrong warned users that the platform may indeed face some "downtime" as the popularity of bitcoin continued to take hold.
Via Medium, he wrote: "Despite the sizable and ongoing increases in our technical infrastructure and engineering staff, we wanted to remind customers that access to Coinbase services may become degraded or unavailable during times of significant volatility or volume. This could result in the inability to buy or sell for periods of time."
Coinbase claims to have serviced transactions by more than 10 million users. It says that, in total, more than $50bn of cryptocurrency has flowed through its platform.