Users of large US-based cryptocurrency exchange Bittrex have voiced frustration over lengthy customer support delays and what they claim is an inability to withdraw funds from the platform.
Customers have complained in recent weeks about a number of verification issues on the website which, according to CoinMarketCap, boasts daily trading volumes of more than $1bn (£750m). Behind Bitfinex and Bithumb, Bittrex is the world's third largest cryptocurrency market.
On Wednesday (6 December), Business Insider reported the firm blamed delays on updates being made to its identity verification process, and US regulations.
Bitcoin, the most popular type of decentralised digital currency, has spiked in value over the past year.
It hit a new all-time high on Wednesday, rising above $12,000 in value per coin for the first time.
But some experts have spoken out about the currency's volatility, warning it could be a financial bubble.
One user on Reddit – cjmoles – complained two weeks ago that Bittrex withdrawals were being blocked. The user said that support from the crypto exchange had been "non-responsive".
The user wrote: "Last night I tried to withdraw and got this: 'Unverified account withdraw limit has been reached. Please try again in 24 hours. To increase your limits, please verify your account.'"
Another commenter - Ragzzy-R - on Sunday (3 December) claimed that the issue was with the website's verification process. He or she noted the issue had persisted for "nearly a month" and said multiple attempts to contact the firm, and its founder, had been a "dead end."
On Twitter, irked users are complaining under the hashtag #BittrexTrouble.
The US exchange has two types of account verification – basic and enhanced. Reports suggest new changes mean that in order to withdraw funds, users must now fill out new verification forms.
Enhanced accounts, when verified, can reportedly withdraw up to 100 BTC per day.
Some of the issues seemingly occurred due to account names being "mismatched" with the personal identity records now needed to trade – be it passports, biometrics or government IDs.
The company acknowledged that a "small percentage" of its users were affected. It said that more staff had been hired to address the mounting delays with customer support tickets.
In a blog post Wednesday, Bittrex said: "If your government-issued ID has a different name than the one you provided to Bittrex, your account will not be able to withdraw funds until we resolve the name mismatch. This issue needs to be resolved manually by our support staff.
"Given the necessity of manual intervention and the number of tickets we have received lately, there have been significant delays in resolving these issues."
It revealed that delays were also linked to the company having to comply with the US Bank Secrecy Act, alongside economic sanctions and "other legal and regulatory requirements".
The team added in a statement: "Over the past couple of months, Bittrex has been in the process of improving its identity verification procedures.
"There are a number of reasons to improve our processes, including that improved identity procedures help protect Bittrex users from theft and fraud, and prevent abuse of the platform.
"We are committed to making sure our services are not used to launder money, support terrorism, and commit fraud or other illegal activities.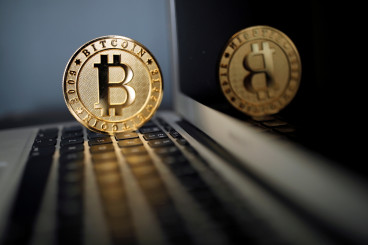 "We understand that our verification process can be frustrating or a hassle.
"We have heard your complaints and are working promptly to address each individual support ticket in our system."
The bitcoin bubble?
Bittrex LLC is a limited liability corporation which operates out of Las Vegas. It was established by former staffers of Microsoft, Amazon, Qualys, and BlackBerry.
It remains to be seen if problems with the high-profile exchange will have an impact on the value of the cryptocurrency, which is often affected by speculation and negative press.
One expert told CNBC that bitcoin was a "dangerous speculative bubble".
Stephen Roach, a Yale University fellow, said: "I've never seen a chart of a security where the price really has a vertical pattern to it. And bitcoin is the most vertical of any pattern I've ever seen.
"Like all bubbles, they burst," he continued. "They go down, and the one who's made the last investment gets hurt the most, there's no question about it."