Annabelle sequel in development with New Line Cinema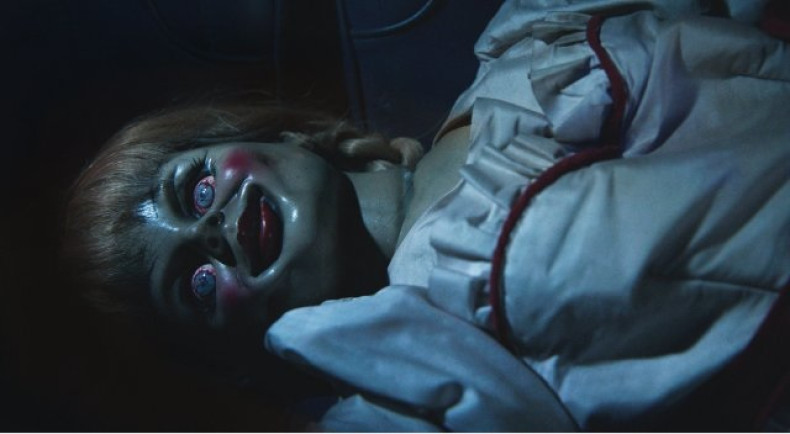 You'd think that a prequel couldn't technically have a follow-up, seeing as the subject of the second movie would be the plot behind the original you saw before it, but it looks as if New Line Cinema is keen to bend those rules of typical film-making as it is preparing to bring a sequel to its 2014 horror movie Annabelle to life. Screenwriter of the first instalment Gary Dauberman has been brought aboard to pen the script, however no one else has been attached to the project.
The demonic doll was first seen at the beginning of James Wan's horror hit The Conjuring, in a short segment that acted as a set-up for the film's main characters, Ed and Lorraine Warren. The scene saw the married paranormal investigators advise three young people that the toy they've come to find in their possession is a conduit for evil spirits and that they should rid themselves of it immediately. But obviously things aren't that easy. The Annabelle storyline wasn't really revisited in The Conjuring, however, the Warren's constant references to the doll and its power suggested that she was acting as a poltergeist long before they got their hands on her.
Cue an Annabelle backstory. Set only a few years before The Conjuring, the film follows newlyweds Mia and John (Annabelle Wallis and Ward Horton) as they move to the suburbs to start a family. But after John gives his mother-to-be wife a doll that she's been wanting for a while, (a doll that anyone in their right mind would consider terrifying), the pair begin to be plagued by haunting visions and violent attacks. The couple later discover that their home has been invaded by satanic cultists, and that one of their spirits has made its way into Mia's new Annabelle doll.
Given that it made a respectable $245m (£158m) worldwide of the back of an estimated budget of $6.5m during its release, it's no shock that the studio is keen to produce a follow-up. However, the first film was hailed by many horror moviegoers and critics as lacklustre and lacking the tense atmosphere that worked so well in The Conjuring, so it will be interesting to see how, and if, it ups the scary stakes with the sequel.
Meanwhile, the follow-up to The Conjuring, entitled The Enfield Poltergeist, has just begun its own production suggesting. Director of the first film, Wan is returning to helm whilst stars Patrick Wilson and Vera Farmiga will be reprising their roles as real-life paranormal investigators the Warrens. The film is set to reach US cinemas on 10 June and will be released in the UK on 17 June.
For all the latest entertainment news follow us on Twitter @alistinsider.