Looks like Paul Feig's Ghostbusters reboot will not be the only film that features unlikely heroes battling it out with pesky spirits. And no, we're not talking about the Channing Tatum/Chris Pratt rival movie this time.
Justin Long, Jon Heder (Napoleon Dynamite) and Numb3rs star David Krumholtz are set to channel their ghoul-detecting skills in forthcoming indie comedy The Ghost Team, which shares a similar kind of premise to the Bill Murray classic. The plot will focus on a group of ghost hunters who find themselves in over their heads when they embark on their own paranormal investigation.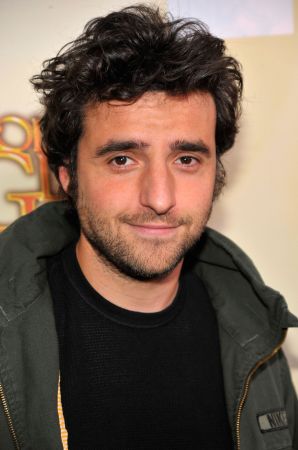 While this new team might not have proton packs (nor the budget) that the Ghostbusters use for warding off all sorts of spooky manifestations, the film will apparently mark the debuted use of an invention by cinematographer Garrett Brown. The equipment, named the Steadicam Tango, is said to be a development on his previous Steadicam technology.
Director Oliver Irving (How To Be) has already kicked off production according to reports, working with a script penned by screenwriter Peter Warren. Long, Heder and Krumholtz will be joined by actors Melonie Diaz, Paul W Downs, Saturday Night Live's Tom Schiller and BoJack Horseman's Amy Sedaris on the project. It is known that filming is set to take place in Manhattan, Long Island and Brooklyn but there is no news as to when the film will actually make it to cinemas.
Before The Ghost Team is released, Long will be seen in thriller Frank & Lola opposite Imogen Poots and Michael Shannon, while Heder recently finished lending his voice to upcoming animation Relatively Super, alongside Star Trek's Michael Dorn and Star Wars' Mark Hamill.
Krumholtz also has a few projects in the pipeline, including Hail, Caesar!, directed by the Coen brothers and co-starring Scarlett Johansson, Tatum and Josh Brolin. Another title he has lined up is Sausage Party, an adult-animated comedy movie about a sausage who goes on a quest to discover the truth about his existence.