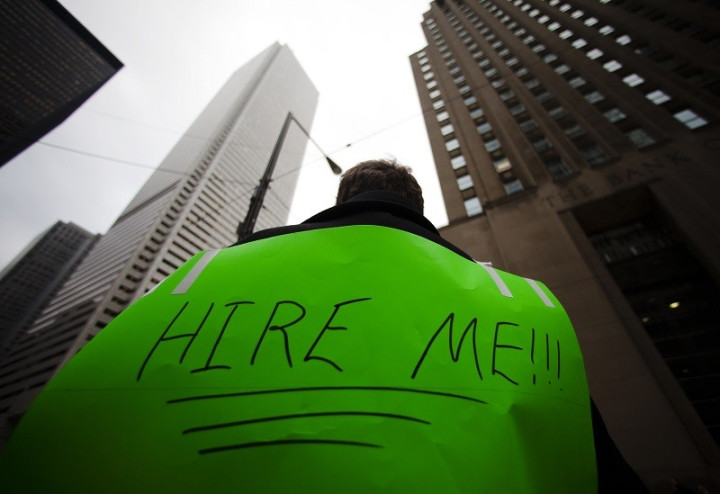 Canada's jobless rate decreased to its lowest level in almost five years as youth unemployment fell, according to official figures.
Statistics Canada's Labour Force Survey for September 2013 revealed that total unemployment in the country dropped to 6.9% in the month, down from 7.1% in August - the lowest rate since December 2008.
The overall drop was aided by a decrease in youth unemployment, which dipped to 12.9% in September, down from 14.1% in August.
Statistics Canada said the decline was largely a result of fewer youths searching for work.
Further afield, there were employment gains in finance, insurance, real estate and leasing as well as natural resources and agriculture in September, according to Statistics Canada.
Employment in finance, insurance, real estate and leasing rose by 33,000 in September, following a decline the previous month.
The number of people working in agriculture increased by 8,500 in September, the report found. At the same time, there were declines in manufacturing and public administration.
Employment in manufacturing fell by 26,000 in September, contributing to the decline of 4.1% (-73,000) on a year-over-year basis.
There were also 17,000 fewer people working in public administration in September.
Employment in the industry has been declining since February, down 7.2% or 71,000 over a seven-month period.
The research also revealed that the number of hours worked rose by 0.8% since September 2012, as part-time employment grew at a faster pace than full time.
Stark Contrast
The data is in stark contrast to Greece's most recent unemployment figures.
The country's youth unemployment rate jumped to 55.1% in July, according to the Greek Statistical Authority Elstat, from the previous year's 54.9% in the same month and 42.6% in July 2011.
The group also found that the total amount of Greek people unemployed was 27.6% in July, up from 25% in July 2012.
The total number of employed citizens during July 2013 was estimated at 3,610,549 people, according to Elstat.
The research also demonstrated that the number of employed decreased by 136,714 persons compared with July 2012, down 3.6%.
But the number of unemployed increased by 126,451 persons, compared with July 2012 (a 10.1% increase) and 729 persons compared to June 2013 (a 0.1% increase).