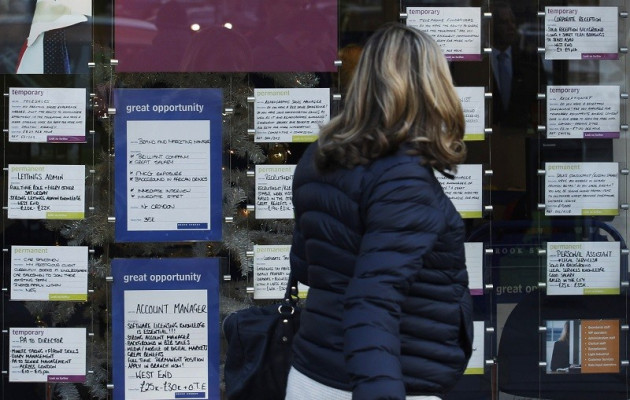 The UK economy will grow faster than previously forecasted and unemployment will gradually drop next year as a pick-up in the housing market fuels consumer spending.
Unemployment will drop to about 7.4% by the middle of 2014 as the economy expands by 2% next year, according to the National Institute of Economic and Social Research, a think-tank.
The institute argued that the forecast reflects changes in the outlook for consumer spending and developments in the eurozone.
But the NIESR warned there is considerable uncertainty about the rate at which unemployment will fall.
"While our central forecast is that unemployment will not drop below 7% until 2016, we estimate a 20% chance that it will fall below that level as early as the first quarter of 2014. Our forecast assumes a rise in interest rates in the second half of 2015," said the think-tank.
It expects GDP to return to its previous peak in early 2015, although per capita GDP will still remain well below the 2008 peak.
This prediction was underpinned by increased activity in the housing market, which is expected to spill over into real economic activity in the form of additional consumer spending financed by a lower saving rate.
"Consumer spending growth is necessary for an economic recovery in the UK, but a consumer-driven recovery will not be 'balanced', let alone one reflecting the required long-term 'rebalancing' towards an economy with greater net national saving," the institute added.
In addition, NIESR said it expects the underlying public sector deficit (as a per cent of GDP) to fall slowly this year, but this should accelerate in the following years. It predicts that the current budget will be roughly balanced in 2017-18.
"The rolling forward of the five year horizon for the government's 'primary fiscal target' to 2018-19, means that the government should comfortably hit its primary fiscal target. The government's current plans are for public sector net investment to stabilise at 1½ % of GDP," it said.