A group of more than 40 players in the United Arab Emirates (UAE) have been found guilty – of sporting "unethical hair" in breach of the country's Football Association (FA) rules.
The list of footballers include former Sunderland forward, Asamoah Gyan. The 31-year-old Ghanaian is currently on a season-long loan at Arabian Gulf League side, Al Ahli, based in Dubai.
Back in 2012, Waleed Abdullah, a goalkeeper for Al Shabab and the Saudi national team was forced to undergo a pitchside haircut for his 'un-Islamic' hairstyle. Mohawk-like cuts are forbidden under the Saudi rule.
Gyan captained Ghana at the African Cup of Nations in Gabon. The Black Stars finished the tournament in fourth place after they lost to the eventual winners, Cameroon, in the semi-final.
During the tournament, Gyan – who is Ghana's most capped player and all-time top scorer with 101 appearances and 49 goals – sported a mohawk style with a 'W'-shaped design on the side of his head.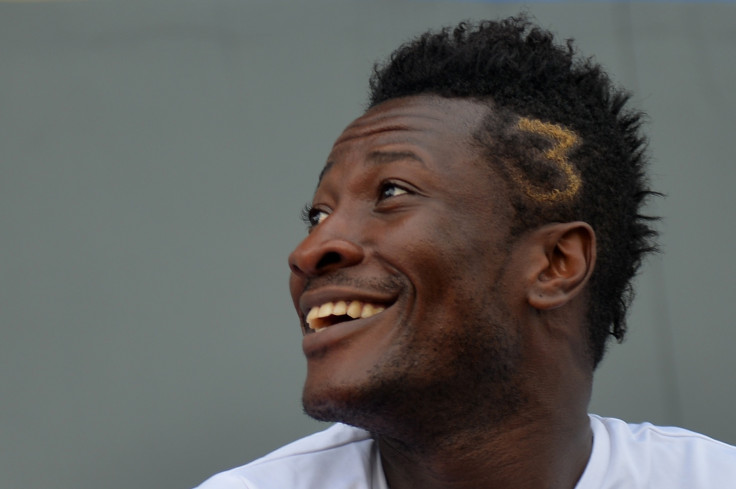 According to Middle Eastern football site Ahdaaf, the Asian footballer of the year for 2016, Omar Abdulrahman was spared the chop while Al Wahda's Suhail Al-Mansoori was ordered to cut his hair despite the pair sharing similar styles.
Pointing out the obvious similarity, Ahdaaf posted on Twitter: "Omar's hairstyle is exempt from new law, despite other players in the league with similar hairstyles having to abide by it."
The news elicited bemusement on social media, with a number of Twitter users pointing out how the ban would affect Gyan's fellow professionals if it applied to them.