UNFPA and the Future of FGM: Eradicating Genital Cutting Lies With Education and Empowerment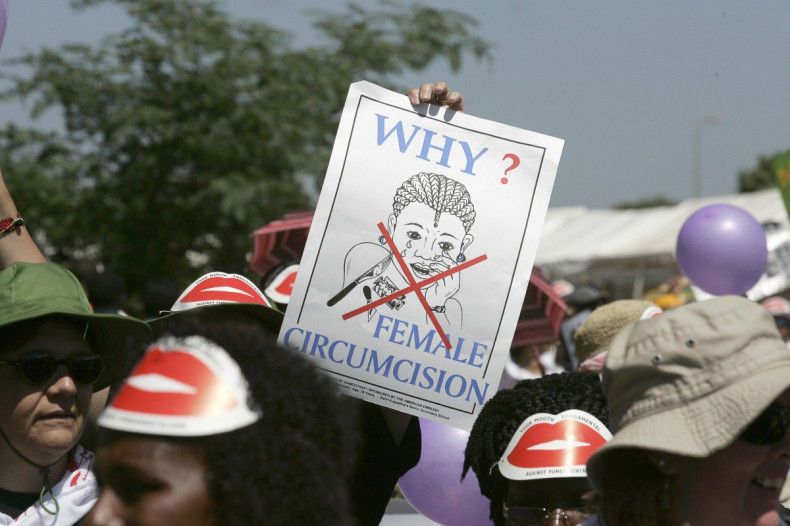 Every ten seconds, a girl is put though female genital mutilation. Girls are among the most vulnerable people in the world, and 125 million girls and women worldwide have been subjected to FGM – most of them before the age of 15.
Despite being outlawed in most countries, the practice is still widely performed across Africa, the Middle East and Indonesia - and the UK. But moves are being made to mobilise efforts to end FGM.
This week, the United Nations Population Fund participated in the Britain's first Girl Summit, which, together with Unicef, brought together leaders and activists to outline new domestic and international procedures to end FGM and child marriage.
Speaking to IBTimes UK, Dr Babatunde Osotimehin, the executive director of UNFPA and former health minister of Nigeria, explained what the UN organisation is doing to eradicate FGM and invest in the future of young people.
"We have a programme with Unicef on FGM, which is ongoing in 17 countries now," said Dr Osotimehin. "We have engaged with thousands of communities to give up the practice – and it's looking good."
Addressing critical factors underpinning the prevalence of FGM, such as education, economic empowerment and access to health services, the UNFPA has been working with girls across thousands of communities.
In the Buremudaytu and Argoba districts in the Afar region of Ethiopia, the UNFPA helped organise a ceremony of poetry and drama – to provide education on the dangers of FGM in a different way.
"It worked like magic," said Osotimehin. "We found that local drama – the participation of local groups – really worked because it was conducted by themselves."
It is these innovations that are the key to success in ending FGM, to encourage communities to act collectively so girls or their families who opt out of practising the procedure do not become social outcasts or jeopardise marriage prospects. Inclusivity is vital.
"Local drama groups are part of people's custom and culture – we are reaching out to people on their level," said Osotimehin. "It sends a message about the health of local girls, as well as emotional, psychological and medical complications of FGM."
In England and Wales, as many as 137,000 women born in countries where FGM is prevalent are living with the devastating effects of FGM, according to figures released by City University London and Equality Now.
At the Girl Summit, Prime Minister David Cameron announced new measures as part of a £1.4m "prevent programme" - which includes the prosecution of parents who prevent their daughters from being cut, and provides all victims of FGM with lifelong anonymity.
Some have argued prosecuting parents may deter girls from coming forward about their experiences but, according to Osotimehin, the moves are a step forward in eliminating the practice.
"What we had yesterday was proof of that the global community want to bring an end to FGM and forced marriage," said Osotimehin. "But I think that it is in part the responsibility of the parents to ensure the safety of their children and being able to put in place a policy that is a deterrent is important."
There are two ways to help tackle FGM, he added: "You educate people that cutting doesn't work and you also show that there is a penalty for doing it. Prosecuting parents may well reduce impunity among perpetrators."
Beyond the measures in the UK, the UNFPA has launched a new social media campaign as part of a new global framework – the Post-2015 Development Agenda.
The #ShowYourSelfie movement is designed to gather millions of snapshots of people people, decision-makers, celebrities and others in support of the UN agency's appeal to address young people's needs – from clamping down on FGM and child marriage to improving access to healthcare and education.
"We are trying to be creative to get young people to register their desire to be fully represented, for their aspirations and future and to engage in decision-making processes that affect their lives," said Osotimehin.
"Promoting aspirations, education, sexual education, access to health services and employment, and skills development is really where this campaign is going," he said, adding that these factors could help abolish FGM.
"The story is always that you need to go through FGM for you to be acceptable in marriage and life.
"What we are doing is changing this perception and making it clear that when you cut, you are depriving girls of several things, including their lives.
"To do this, you need to engage communities in a productive way. It's not too difficult, just a little time consuming. You need to walk with people to get them to accept you."