Unicef says 25 children reportedly killed in air strikes in Syrian town of al-Qurayyah
Unicef said health workers in the area pulled out bodies of dead children from the rubble.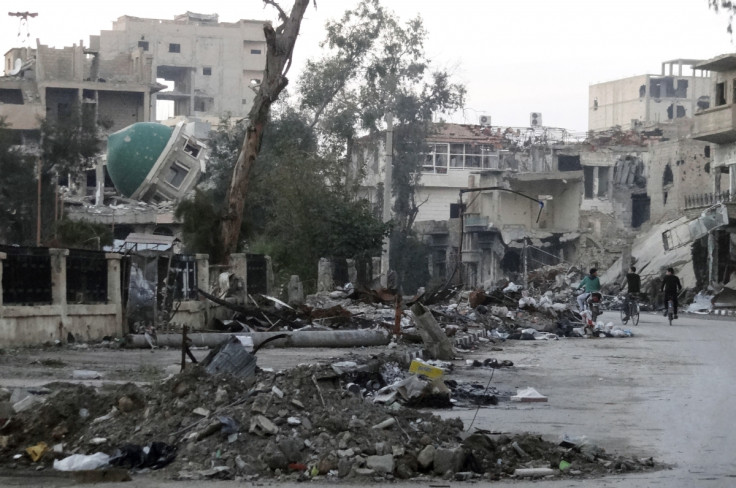 At least 25 children were reportedly killed in air strikes that hit heavily populated areas in an eastern Syrian town on Saturday (June 25). The United Nations Children's Emergency Fund (Unicef) condemned the killings of children, calling it "violation against children".
Unicef said its local partners reported about the deaths of children and that health workers pulled out bodies of children from under the rubble in the town of al-Qurayyah in Deir ez-Zor province - largely an Islamic State (Isis) controlled area.
A report by Britain-based Syrian Observatory for Human rights said that at least 82 people were killed in Saturday's air strikes conducted by the Russian and Syrian regimes. Of those killed, 60 were civilians, while it was not known if the remaining 22 were civilians or IS (Daesh) fighters. The jihadi group had captured the province in March 2015 from government forces. Deir Ezzor forms the link between the terrorist group's de facto capital Raqqa and the territory it controls in Iraq.
Unicef said in a statement that the air strikes reportedly "hit heavily crowded areas including a mosque during prayer time." The UN agency further said that disregarding the lives of innocent children, violence and attacks on children in Syria "are becoming commonplace".
"Under international humanitarian law, the killing and maiming of children is a grave violation against children.
"Nothing justifies attacks on children - no matter where they are - nor under whose control they live. Unicef deplores these attacks and calls on all parties to the conflict to keep children out of harm's way."
Around 500,000 Syrians have been killed since the beginning of the civil war in 2011. The war-torn country has seen an exodus of more than a million people to the shores of Europe in hopes of safety.
© Copyright IBTimes 2023. All rights reserved.