Working towards the government's commitment of reuniting unaccompanied child refugees in Europe with their families in the UK, over 30 children have been allowed to enter the country from France as of April.
Home Office ministers told MPs in the House of Commons on Monday that the numbers are expected to "increase very significantly". The ministers were responding to a series of questions from MPs.
The issue was reportedly raised in the parliamentary session after a Unicef report revealed that many unaccompanied children in refugee camps in Calais and Dunkirk in France were becoming victims of sexually exploitation by traffickers. Richard Harrington, the parliamentary under secretary of state for refugees, while answering the questions told MPs he was working towards speeding up the process of granting asylum to child refugees under family reunion rules. He said currently the process takes up to two weeks after a child applies for asylum, which is lesser than in 2015.
The minister noted that according to the most recent figures, more than 30 children have come from France to Britain as of April 2016. "We are expecting this to increase very significantly," he was quoted by The Guardian as telling the MPs.
"We cannot take these duties lightly. We have, for example, read very carefully a survey — or census as they call it — by FTDA [France Terre d'Asile] in most of the Calais camp. In it, they identified about 180 children, of which 50 claim family reunion connections with the UK. So we are really doing all we can to identify those with family links in the UK and all we can to speed them up," Harrington added.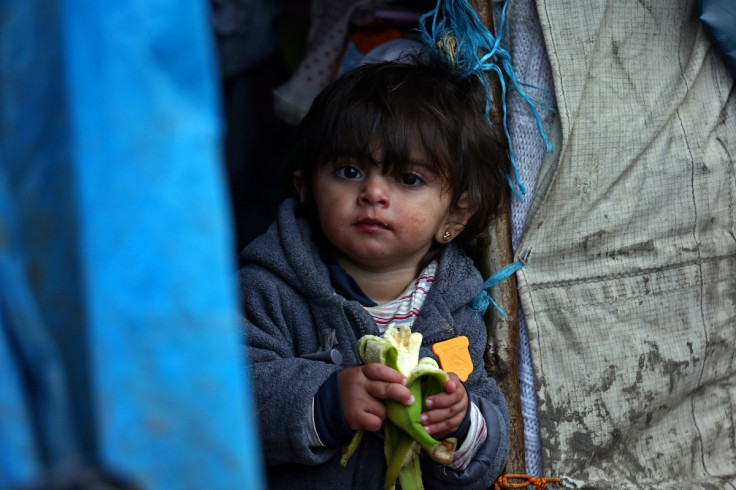 While the government claimed to be doing as much as it could to deliver on its promise of reuniting child refugees with their families, Unicef reportedly claimed the government's measures are not enough to improve ground realities. The global body urged the government to increase resources to address the issue at a faster pace as the condition at the refugee camps are worsening each day with "more and more people" arriving at the camps.
"While we are glad that the government is acknowledging the urgency of the situation for these vulnerable children, the camps in Calais are at breaking point," Mark Devlin, the chief operating officer at Unicef UK, reportedly said, adding: "Current estimates from NGOs working in Calais say that at the current rate, it will take more than a year to process just the 150 cases we already know about. A year is a long time in a child's life."
He further said: "Unicef UK — along with more than 100,000 members of the public and a cross-party coalition of MPs — has been calling on the UK government to meet its promise of speeding up family reunion. For example, it would only take an extra 10 immigration officials working on the issue to ensure all the eligible children in Calais can be living safely with their families by September."