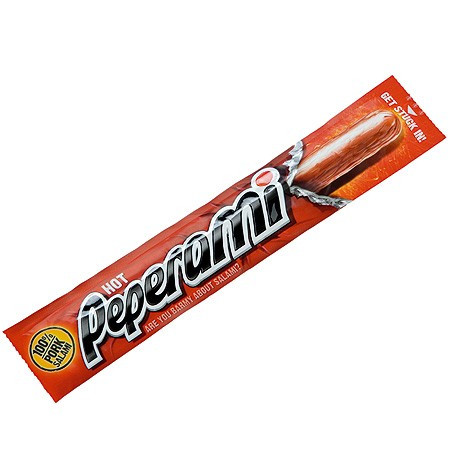 Anglo-Dutch consumer goods conglomerate Unilever is looking for a buyer for snack brand Peperami, in line with chief executive Paul Polman's plan to prune product portfolios.
Sky News reports Unilever has hired investment bank UBS to conduct the sale of Peperami and BiFi, which is the name the brand trades under in Germany.
The move is part of ongoing restructuring efforts to focus on faster-growing products and the global market. Polman is reportedly also in search of a buyer for Wishbore, the US-based salads and dressings business.
Earlier this year, he sold Skippy (a major food brand) to Hormel Food for $700m (£462.32m/€535.73m).
Peperami (spicy pork salami) was launched in 1982 as the result of a shipping error - a container shipped to the UK contained sausages instead of pate. It has since become a popular snack brand in Germany and Mexico.
The same product is made with beef and sold as BiFi in Germany.
Unilever, a FTSE100 brand, is yet to comment on any potential sale, the combined proceeds of which will be significant. First quarter results from April showed sales growth of 4.9% with emerging markets registering 10.4%.
Despite an economic slowdown, the savoury/snack industry in the UK has grown, according to Mintel, a London-based food and drink research analyst. A report, published in October, said nine in 10 children snacked "at least once a day".
An excerpt from the report reads:
"Three in ten [children] say they like to try new flavours of snacks. Opportunities therefore exist for brands to capture the attention of a sizeable minority of children through innovation on flavour, these end users now influencing the snack choice of half of parents."
Meanwhile, earlier this week Unilever (which also sells detergents, soap, margarine and ice cream) said it would increase its stake to 67.28% in Indian unit Hindustan Unilever.