Union starts battle for workers' rights at Deliveroo
IWGB wants to secure holiday pay and minimum wage for Deliveroo riders in Camden.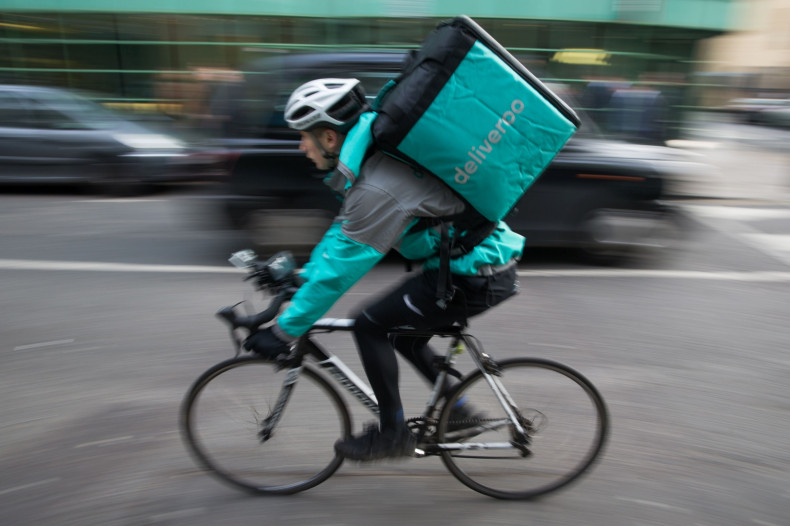 The latest chapter in the ongoing row between gig economy workers and their employers kicked off on Tuesday (23 May), as International Workers Union of Great Britain (IWGB) began a legal battle against Deliveroo to secure holiday pay and minimum wage for its members.
The union is asking the Central Arbitration Committee to recognise it as a union for Deliveroo riders in the London borough of Camden, in a bid to work towards achieving a collective pay deal.
"For years employers in the so-called gig economy have been able to get away with unlawfully depriving their workers of employment rights to which they are legally entitled," IWGB General Secretary Jason Moyer-Lee said.
"The chickens are now coming home to roost."
The food courier has told its employees that it remains "committed to protecting" flexible working, that allows them to choose shifts and work with some of its rivals.
However, in a statement emailed to Deliveroo riders, the company's UK managing director Dan Warne warned that joining a union could jeopardise the flexibility of its business model.
"If you were a worker as the IWGB propose, Deliveroo would no longer be able to run its business like this," the latter said.
"You would be required to commit to fixed hours, giving up this flexibility of fee per delivery."
Deliveroo said its riders in Camden earn on average £12.50 per hour – higher than the minimum wage of £7.50 – and Warne added the company believed riders deserve more security.
"As we've said many times before, we want to see protections for our riders introduced through sensible policy," he said.
"But that should not come at the expense of the flexibility that you care about so much."
A panel chaired by a judge is expected to hear the case against Deliveroo until 25 May, although the final verdict is not expected to be delivered for several weeks.
The start-up also added that only 19% of its riders in Camden supports the union's motion, compared with the 50% needed and it expects several riders to argue against the union.
IWGB will be represented by Leigh Day, the same law firm which brought a landmark case against Uber over workers rights. The case is subject of an appeal from the transportation company after an employment tribunal ruled drivers are not self-employed and entitled to workers' benefits.