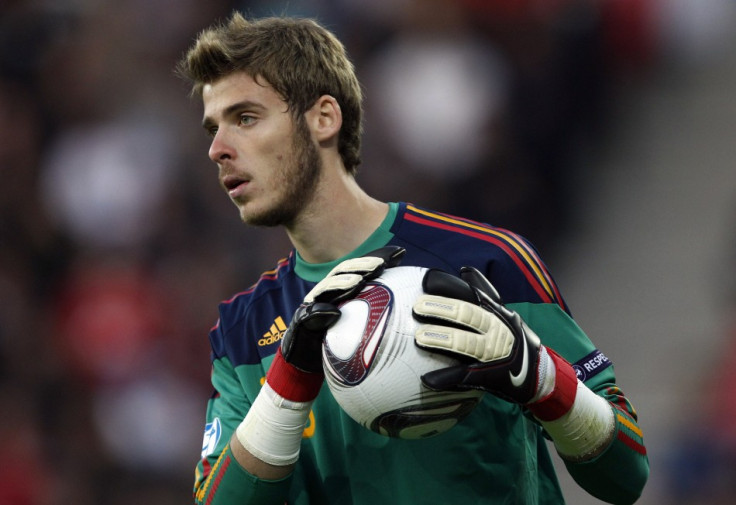 Wojciech Szczesny has backed David De Gea to be one of the best goalkeepers in the world, as the Manchester United keeper comes under increased pressure to deliver in his first season in the Premier League.
De Gea was signed by Sir Alex Ferguson early in the summer transfer window, for a fee believed to be around £18 million. The stopper is highly rated in La Liga, but his adjustment to English football has appeared shaky at times, with some simple mistakes costing the Red Devils important goals.
But Szczesny believes that De Gea will become a top class keeper for United, if the youngster is given time to develop under the watchful eye of Ferguson.
"I don't agree with the De Gea criticism. He's potentially one of the best goalkeepers in the world but needs time to get his confidence at Manchester United," he wrote on his Twitter.
"You have to perform at your best every game when you play for big clubs and when De Gea is at his best he is UNREAL! Give him some time."
Manchester United are currently suffering a crisis of confidence, with the side bowing out of the Carling Cup and Champions League to sides they should have been favourites to beat.
In the Carling Cup, lower league side Crystal Palace stormed to an extra time 2-1 win over the English giants, while Basel last night defeated United 2-1 to make for a shock knock-out from the Champions League group stages.
The club will now be heavily relying on their chances in the FA Cup and the Premier League to take a trophy this season, though with cross-town rivals Manchester City currently leading the charge on both fronts with betting agencies, the Red Devils face an uphill battle to reaffirm their status as the top club in England.
And with Szczesny's endorsement, United fans will be hoping that De Gea can find his feet in the Premier League and become a force the likes of Edwin van der Sar.