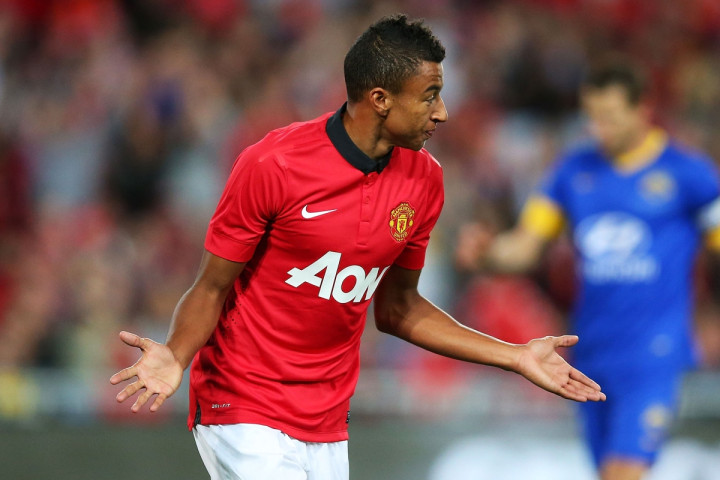 Manchester United Under-21 team manager Warren Joyce hopes Louis van Gaal will hand roles to Jesse Lingard and Michael Keane in his first team squad next season.
The 21-year-old Lingard was unlucky not to earn opportunities in David Moyes' squad last season after starring for the club during their pre-season tour of the Far East.
Instead, the forward was made available for loan and enjoyed successful spells at Birmingham City and Brighton and Hove Albion at opposite ends of the season. Centre half Keane also blossomed away from Old Trafford during loan stints with Derby County and Blackburn Rovers.
While Keane was handed a first team debut by Sir Alex Ferguson in 2011 and impressed in league cup games against Newcastle United and Chelsea a year later, Lingard is still waiting for his opportunity. But having seen both Tom Lawrence and James Wilson emerge in the first team and considering Van Gaal's penchant for utilising youth, Joyce is hopeful his wait will soon come to an end.
"I'm obviously pleased for the boys (Lawrence and Wilson)," Joyce told United's official website. "And they have given a good account of themselves. But there are several other players as well and I actually feel sorry for some of the ones to have missed out.
"People like Jesse Lingard and Michael Keane have been out there on loan, taking a different route, and sometimes you just need to have a bit of luck and be in the right place at the right time in football. At clubs like this, you have got to make the most of your opportunities.
"I think both Jesse and Michael have done really well out on loan. Jesse is a very clever footballer who does a lot of the right things. I am sure he can play in the Premier League. I feel for players like that as I want them to do well.
"I look at players at other clubs and don't think they are necessarily as good as people like Jesse and Michael. It's about being fortunate enough to get a chance and then grabbing it with both hands."