Ibrahimovic Criticises Manchester United Boss Louis van Gaal's Managerial Style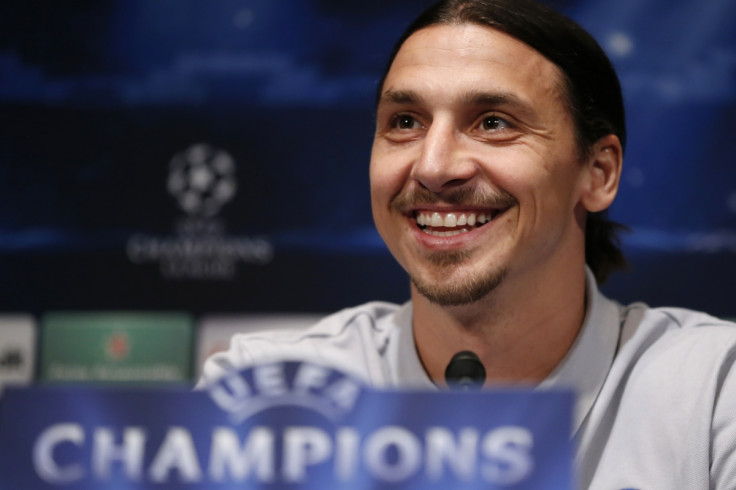 Paris Saint Germain star Zlatan Ibrahimovic has heavily criticised Louis van Gaal's methods, claiming that the new Manchester United boss treats his players like soldiers.
Van Gaal, who led Ajax to a Champions League victory in 1995, returned to the Dutch side as a technical director in 2004.
Asked in an interview with Sports Illustrated about his memories of the new United boss, the Sweden international star said: "He's the old tradition. The old general.
"He's the boss and everybody else can, how do you say—they're soldiers. I mean, you have to have a little bit of feeling in the whole thing. Many big stars have problems with him because of the way he is. I understand if you're 15 to 20 years old, you put the discipline there. Which is normal, because I was in Holland, I was in that school where he built up Ajax. And I understand it, but when you come to a team with 22 big stars, that's what you treat them like? Like small boys?," Ibrahimovic said.
"We were in a dining room and sitting there until he says, "Ok, go ahead, now you can eat." Then suddenly we could eat. So we could not eat before he says. And he was acting – we had a, we had a situation where he was the Director in Ajax and he was, yeah, he was the boss then. No problem. You're the boss. And he was saying to me ... We had a situation with [his Ajax teammate Rafael] Van der Vaart.
"I talked about it in the book. [Van der Vaart] got injured and he was blaming me that I did it on purpose. I said to him I didn't do it on purpose. And so it went on, and at the end I said I will not play if Van der Vaart is to play because my own captain is attacking me and blaming me for injuring him. Instead of protecting your team as a captain outside the team and also inside the team, he is doing totally the opposite. He is trying now to attack me and get everybody against me. And we had a meeting with Van Gaal and he says, "Listen. I'm the boss. If I tell you to play, you play." And I was like, "You're the boss but if I tell you I will not play as long as Van der Vaart is playing, I'm not playing. If you can't understand nothing just sit and wait and you will see me that I will not play."
Meanwhile, he also speaks about his memories of his former boss at Inter Milan Jose Mourinho.
"(He is) the guy who convinces you and manipulates you into doing things that he wants. Where[as] the other guy, Guardiola is a fantastic coach [but] as a person I see him differently. And Mourinho is like the different one. He is convincing you. He is manipulating you to do what he wants. And that's why he was so successful and even a fantastic coach. So he has two things in one. So it was a totally different kind of character and personality."
© Copyright IBTimes 2023. All rights reserved.