Manchester United Make Second Cesc Fabregas Bid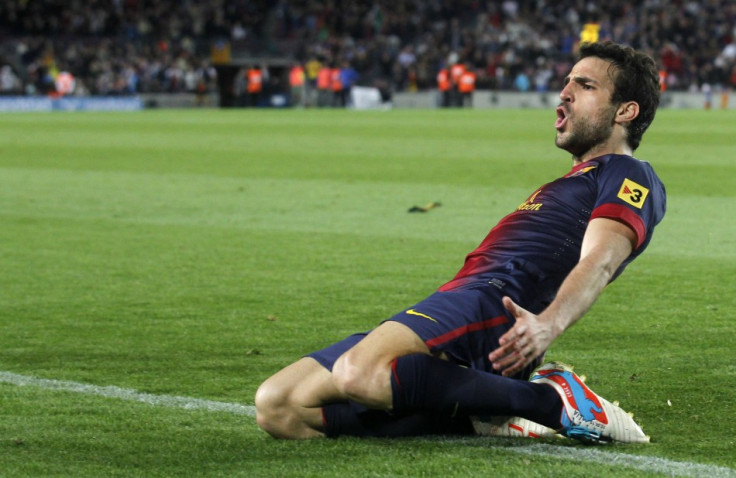 Manchester United manager David Moyes has confirmed the club have submitted a second bid for Barcelona midfielder Cesc Fabregas.
The Catalans rejected a bid for Fabregas last week after then manager Tito Vilanova confirmed the ex-Arsenal captain wants to remain at the Nou Camp.
But Moyes says United have renewed their efforts to capture the Spanish international as they seek to make the first signing of the summer transfer window.
"Ed (Woodward) has had a response (from Barcelona)," he said. "He has spoken to them. There has been a second offer but Ed is dealing with that.
"When you're interested in good players you want to give it every opportunity to materialise and I'll do that. I hope things can continue and move forward.
"At this moment in time I can only tell you that Ed Woodward is working hard trying to make the deals happen. We can only hope that some of them fall into place shortly."
The Scot has been linked with moves for Thiago Alcantara, Leighton Baines and Marouane Fellaini since succeeding Sir Alex Ferguson but is still to make his first addition as United manager.
Premier League rivals Chelsea and Manchester City have been busy in the market, and with questions over the future of Wayne Rooney, United fans have good reason to be concerned ahead of the new campaign.
Moyes understands the frustrations but promises work is being done to complete deals after executive vice-chairman Woodward left the club's pre-season tour last week to see to urgent transfer business.
"I can understand why fans are getting anxious," Moyes added.
"There's no update I can give you, though. I think everybody might have thought this could be the summer where the transfers come later in the month.
"You have to remember I only started the job on 1 July so, in truth, I've only been in the job for three weeks at this point in time."
© Copyright IBTimes 2023. All rights reserved.