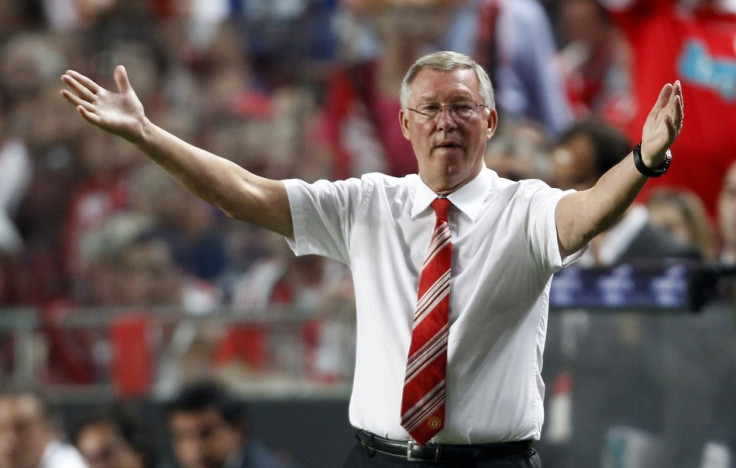 Gary Pallister believes that Sir Alex Ferguson won't need to make any purchases to fill the gap left by Nemanja Vidic in the January transfer window, because Manchester United have enough back up in their current squad.
Vidic came off the pitch just before half time in the Champions League group stage match with Basel this week. Ferguson confirmed today that the defender would be out for the rest of the season after damaging his cruciate ligament.
And with the January window edging closer, United are reportedly on the lookout for replacements to tie the club over while they wait for Vidic to recover.
But Pallister, who made over 300 appearances for United in 1989-1998, believes that the club have the back up to cope without Vidic, who has already suffered one spell out of action this season.
"It's very bad news but I don't see Sir Alex rushing out with the chequebook," Pallister told BBC Sport.
"I think they have got enough cover in there with Rio Ferdinand, Phil Jones, Jonny Evans and Chris Smalling.
"It is a massive blow because Nemanja is one of those players you can look to when the going gets tough.
"He is very strong, very committed, one of those you want alongside you in your team. That is one of the reasons Sir Alex made him captain.
"He is an excellent defender, in the mould of Steve Bruce when I played alongside him at Old Trafford.
"Nemanja is the type of guy the other players rally around and his attitude and personality rubs off on other people on the pitch."
Pallister, who was a member of the United squad when Ferguson produced his first generation of young title winners, believes that the purchases of Jones and Smalling show a long term goal for success.
"They have got players who can come in there and blossom," he explained. "Phil Jones has been playing in central midfield and, with Nemanja being out for such a long time, it might be a chance for him and others to get in there and show what they can do.
"I don't see Sir Alex going into the market for a centre-half. Hopefully Nemanja will make a full recovery and be back for next season. I think he will look to those he has already got.
"Nemanja's injury obviously makes it a bad week for United. To go out of the Champions League at this [group] stage casts a bit of a shadow over Old Trafford because nobody expected it.
"Now they will have to deal with it, but Sir Alex has great experience in handling these situations."