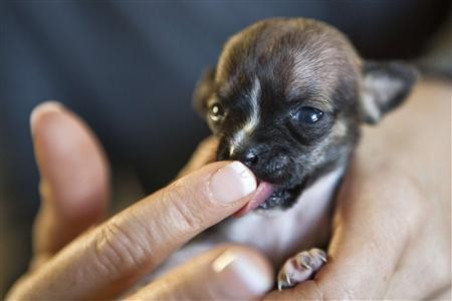 A dog has long been man\'s best friend.
And for some students a cute canine could also be the ultimate stress reliever.
Puppies are being drafted into the University of Aberdeen in Scotland during the exams period to help combat pressure on undergraduates.
Students will be given the opportunity to relax in the UK\'s first ever \'puppy room\' in May following a successful trial with Guide Dogs Scotland.
Stressed-out students will be able to play and relax with the golden retrievers and labradors to help unwind ahead of assessments.
\"We got a positive reaction to that from both the guide dogs and the students. It chilled them out so that encouraged us to get this set up for the exam period,\" Emma Carlen, the university\'s president of societies and student activities, said.
\"Hopefully we can boost students\' health and grades.\"
The launch of the puppy programme follows the success of a similar initiative in at a Canadian university on 2012.
Puppy therapy is already available at US Kent State University in Ohio and Macalester College in Minnesota.
Students at Harvard Medical School and Yale Law School can also calm down by borrowing resident therapy dogs.