Unprecedented volumes of rain have caused havoc across southern Japan, with swollen rivers and landslides sweeping away homes, vehicles and bridges.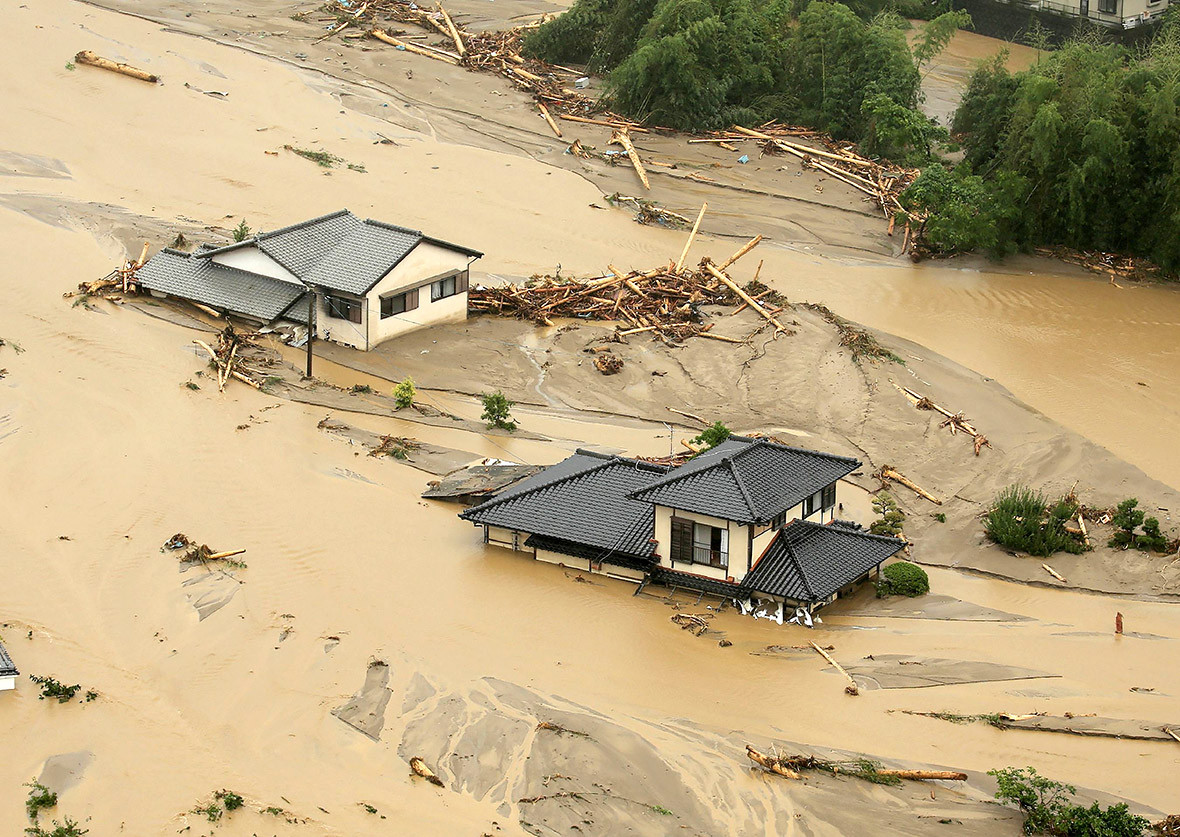 Parts of Fukuoka prefecture on the southwestern island of Kyushu were hit by 774mm (30.5 inches) of rain in nine hours. Landslides were reported in several areas. One man was dug out from a landslide in cardiopulmonary arrest and without signs of life, a phrase used in Japan until death is confirmed by a doctor.
In one of the worst-hit towns, Asakura in Fukuoka Prefecture, one man had a narrow escape when a landslide crushed his home on a steep mountain slope. Rice fields and homes were flooded after a river swollen by the rains overflowed its banks, dragging vehicles into the riverbed and destroying dozens of buildings as well as roads and bridges. Trees were washed down from mountains, crashing into homes, and blocking fields and roads.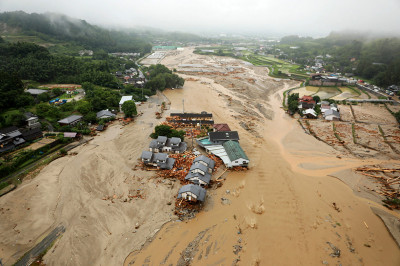 Some 7,500 rescuers, including police, firefighters and soldiers from Japan's Self Defence Forces, have been mobilised to help with evacuations and search for the missing. Officials said the military presence could be expanded up to 5,000 people and 50 helicopters if needed.
Residents spent the night at evacuation centres set up at schools and government buildings on high ground amid reports of landslides and flooded roads. "I heard this tremendous rumbling noise and then the house exploded. A tree burst through the wall into the room," a man told broadcaster NHK. A schoolboy sitting with his family told NHK: "I haven't heard from some of my friends, and I'm really worried."