United Nations Secretary-General Ban Ki-moon who has headed the world body for nearly a decade now, has expressed disappointment that many world leaders care more about retaining their power than improving the lives of the people they lead.
Ban, who will be reaching the end of his tenure at the UN after serving two terms, told the Associated Press in an interview that the turmoil the world is suffering stems not from the people but by the leaders.
He said for many leaders, the key is to be elected "by whatever means". He adds: "Once elected ... they rule over people, and they are mostly corrupted, and they do not respect the voices of the people."
UN could be far more efficient and effective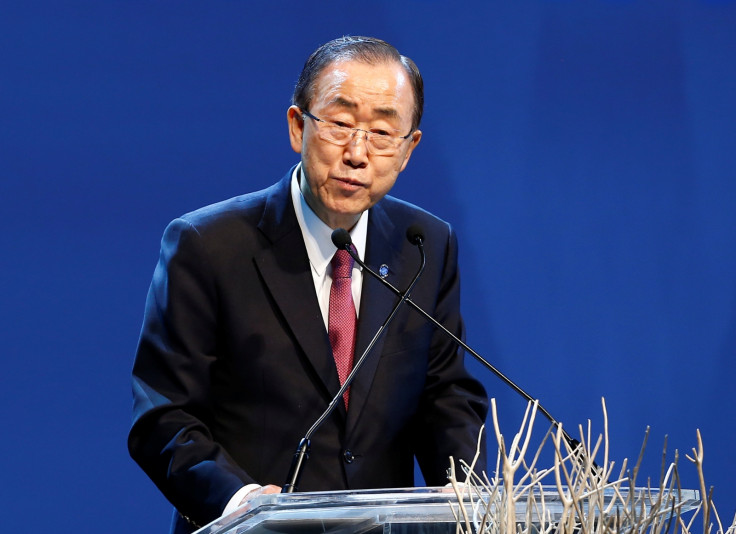 Ban also said that the world body could be a far more efficient and effective organisation if there were "some reasonable decision-making process" in place, criticising the current system which requires consensus on issues before the General Assembly and statements by the Security Council.
The requirement for a consensus gives countries the power to block any motion that others agree on, or force them to "water it down."
He asked: "Is it [the current system] fair? Is it reasonable in the 21st century when you have 193 member states?" Ban pointed out that member states have the power to amend the consensus requirement easily and quickly.
He also highlighted the fact that his role as secretary general requires him to implement decisions made by member states. As the secretary-general, he cannot propose or veto any binding legislation or even issue executive orders. He however, according to the Economist, can sometimes set the agenda or mediate between parties in dispute.
Assad's role in Syria's future
Ban also expressed frustration over the five-year Syrian conflict. "I simply cannot understand why we have not been able to resolve this issue," he said.
He lamented the lack of commitment to principles, particularly by the Syrian leadership. "Why is it so important for one man's destiny? One man's destiny should not work as hostage of all this crisis," he said,
The secretary general was referring to the dispute between those supporting Syrian President Bashar al-Assad and opposition rebels on whether Assad should have any role in Syria's future.