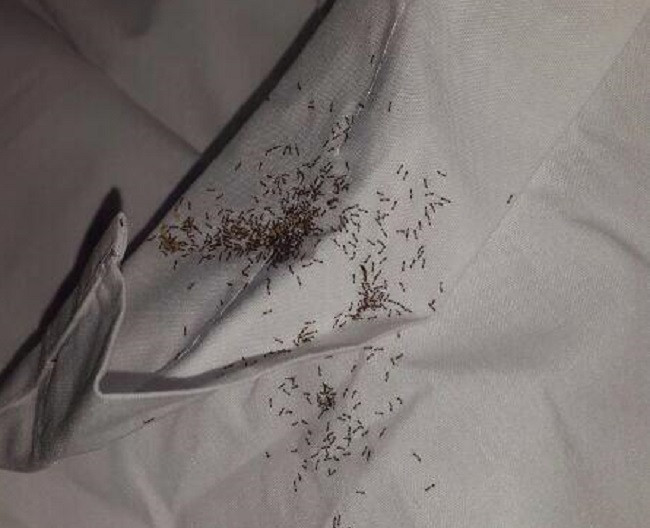 Things are not going well for the Uruguayan team - first their favourite caramel spread was seized at the airport now they have been woken by an infestation of termites in their bed sheets.
And what's worse English fans are being blamed for it.
Local media in Uruguay reported the termite attack as a deliberate act of sabotage, which makes England fans the main suspects.
Uruguayan goalkeeper Fernando Muslera posted a picture of the creepy crawlies thinking they were ants initially.
He tweeted: "Good morning!! Look who woke us up at 2am. Hahaha, nothing better than a good anti-allergy!!"
Police in the northeast Brazil state of Ceara, who are treating the incident as possible sabotage, later confirmed they were termites.
An insider told local daily, Tribuna do Ceara, that it was believed someone had put them there deliberately as a search of the rooms ahead of the team's arrival, which included a sweep for explosives and chemical weapons, revealed nothing.
The incident happened at the Marina Park Hotel in Fortaleza shortly after the team flew into the city for their match against Costa Rica.
Muslera, who was sharing a room with goalie Rodrigo Munoz, appeared to see the funny side.
"It was a comical situation, I couldn't believe how many insects there were.
"We called reception and they changed the bed sheets so we could sleep peacefully."