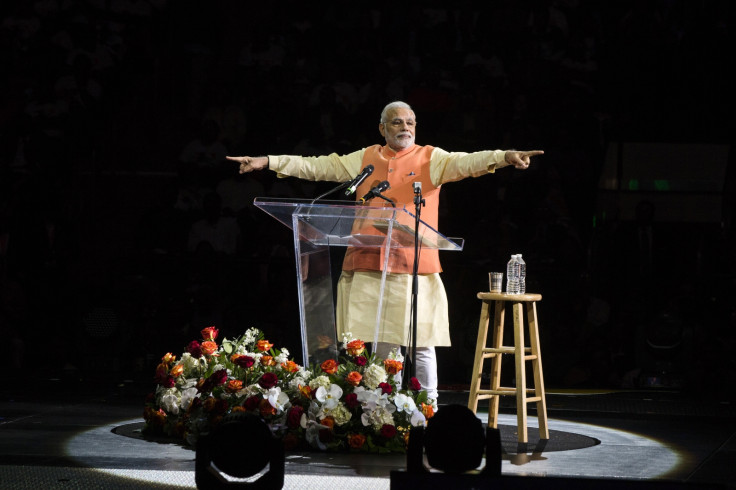 A month ahead of Narendra Modi's visit to Silicon Valley – the first by an Indian prime minister in 37 years – over 100 academics at US universities have shot off a letter warning tech giants of the risks of doing business with a government that has "demonstrated its disregard for human rights and civil liberties, as well as the autonomy of educational and cultural institutions". The signatories include Wendy Doniger, the University of Chicago professor whose book on Hinduism was pulped in India by Penguin following howls of protest by Hindu fundamentalists in Modi's Bharatiya Janata Party, and Princeton University's M V Ramana, a renowned anti-nuclear activist.
The letter has been sent to top technology companies including Google, Microsoft and Adobe, all of which are led by CEOs of Indian origin – Sundar Pichai, Satya Nadella and Shantanu Narayen, respectively. The academic leaders said they are concerned about the "lack of safeguards about privacy of information" in Modi's "Digital India" programme – which, broadly, seeks to digitise a variety of engagement between the government and the public, besides expanding digital infrastructure – and "its potential for abuse".
"As it stands, 'Digital India' seems to ignore key questions raised in India by critics concerned about the collection of personal information and the near certainty that such digital systems will be used to enhance surveillance and repress the constitutionally-protected rights of citizens," they said in the letter. "These issues are being discussed energetically in public in India and abroad. Those who live and work in Silicon Valley have a particular responsibility to demand that the government of India factor these critical concerns into its planning for digital futures."
Modi would be the first Indian prime minister to visit the West Coast of the United States since Morarji Desai in 1978. Only Jawaharlal Nehru has previously visited the region.
The controversial BJP leader, who was denied a US visa during 2005-14 for his alleged role in the 2002 communal riots in Gujarat, is due to address the Indian community at SAP centre in San Jose, California, on 27 September. Over 40,000 people have lined up to attend the event at a venue that can seat only about 17,000.
The letter also said Modi's regime poses risks to academic and religious freedoms, "constriction of the space of civic engagement" and "a steady impingement on the independence of the judiciary".
"...foreign scholars have been denied entry to India to attend international conferences, there has been interference with the governance of top Indian universities and academic institutions such as the Tata Institute of Fundamental Research, the Indian Institutes of Technology and Nalanda University; as well as underqualified or incompetent key appointments made to the Indian Council of Historical Research, the Film and Television Institute of India, and the National Book Trust," the letter said. "A proposed bill to bring the Indian Institutes of Management under direct control of government is also worrisome. These alarming trends require that we, as educators, remain vigilant not only about modes of e-governance in India but about the political future of the country."
The full statement