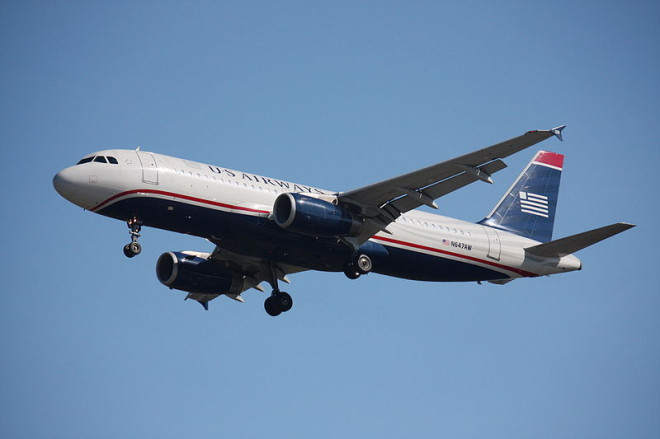 An airline has apologised for accidentally tweeting a graphic picture of a naked woman in response to a complaint about a flight delay.
A woman, only known as Alex, tweeted US Airways on Monday complaining that her flight to Portland was delayed.
She demanded compensation after her holiday got off to a bad start, but received only an apology from the airline.
Yet US Airways also asked her to provide feedback to its customer service team via a link - which was actually an image of a naked woman holding a toy aeroplane in a compromising position.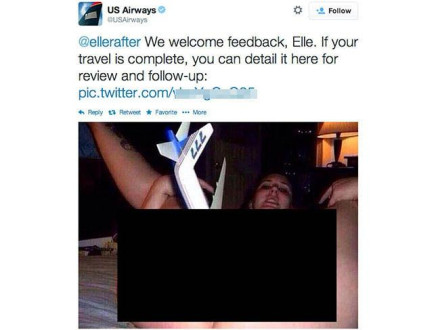 The same link was then sent to another customer, Elle Rafter, after she complained about her late flight to Portland.
Although the tweet was taken down for more than 20 minutes, the picture had already been shared hundred of times by users.
The company then issued an apology on Twitter to its almost 420,000 followers.
It said: "We apologise for an inappropriate image recently shared as a link in one of our responses. We have removed the tweet and are investigating."
Some reports have suggested the image was first tweeted at American Airlines from an individual user as a joke, around half an hour before US Airways sent out the same tweet. Both American Airlines and US Airways use a social media tool called SNAP100.
US Airways spokesman Matt Miller told USA Today: "Our investigation has determined that the image was initially posted to our Twitter feed by another user. We captured the tweet to flag it as inappropriate. Unfortunately the image was inadvertently included in a response to a customer."
Twitter users reponded with bemusement at the mistake: