US Central Command carries out air strike on hospital in Mosul against Isis fighters
Centcom said Iraqis had sought aerial support after being subjected to continuous fire from Daesh militants.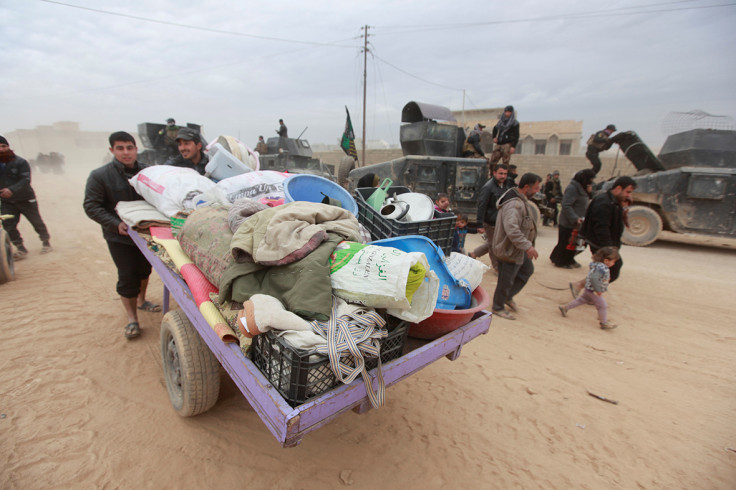 The US military reportedly launched an air raid on a hospital in the Iraqi city of Mosul on Wednesday (7 November) and said that the attack was carried out after Islamic State (Isis) militants fired at its Iraqi allies.
The US Central Command (Centcom) added that it carried out a precision strike on a building in the al-Salem hospital complex, from where IS (Daesh) fighters had reportedly launched heavy fire on Iraqi forces for over a day. However, it is unclear whether any patients or civilians were present at the hospital complex and it is not known if the air strike had ended exchange of fire.
Centcom said that Iraqis sought aerial support after being subjected to continuous fire from militants within the complex, the Guardian reported, but claimed that it was not able to verify the statement.
Later, a video released on social media showed IS fighters allegedly carrying out suicide bombings with explosive-laden vehicles at the hospital complex in Mosul, which was also mentioned in the Central Command statement.
Rights groups have warned that the increase in attacks on hospitals could threaten the concept of sanctuaries in war, as militaries of the US, Russian and Saudi Arabia have carried out air raids on hospitals in Syria, Afghanistan, Yemen and Iraq over the last two years.
In a poll conducted by the International Committee of Red Cross (ICRC) at least 82% of the people surveyed in 16 countries said that it was wrong to attack "hospitals, ambulances and health-care workers in order to weaken the enemy".
© Copyright IBTimes 2023. All rights reserved.