In the first override of his presidency, US Congress has overturned Barack Obama's veto of legislation that would have allowed families of the victims of the 9/11 attacks to sue Saudi Arabia.
The White House described the move as "embarrassing" having opposed the Justice Against Sponsors of Terrorism Act (JASTA) for exposing US diplomats and servicemen to legal action in other countries.
But strong sentiment following the 15th anniversary of the 9/11 attacks galvanised victims' families to put pressure on Congress, reported the New York Times.
Only one senator, Harry Reid, Democrat of Nevada, backed the president, while 97 others voted to override the veto. In the House, the override was approved 348 to 77 and now puts Congress at odds with the White House and national security establishment.
Senator Chuck Schumer, who was one of the authors of the legislation said: "This is a decision I do not take lightly.
"This bill is near and dear to my heart as a New Yorker, because it would allow the victims of 9/11 to pursue some small measure of justice, finally giving them a legal avenue to pursue foreign sponsors of the terrorist attack that took from them the lives of their loved ones," the Times reported.
The legislation would allow courts to waive foreign sovereign immunity in the event of a terror act inside US borders.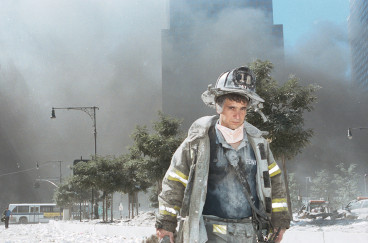 Saudi nationals
Although 15 of the 19 plane hijackers were Saudi nationals, Riyadh denies any role in the 9/11 and warned the US that it may sell off billions of dollars of American assets to stop their seizure in court settlements.
Chairman of the Senate judiciary committee, Chuck Grassley, said the families of 9/11 victims accused Obama of bowing to Saudi pressure, and that the legislation, which passed the Senate and House in May and September of this year, would allow them to present their case in a court of law.
According to The Guardian, Grassley said: "The legislation has run into opposition because it is opposed by Saudi Arabia, who has been making threats against the United States about what it might do if Congress stands with the American people and 9/11 victims and their families, instead of the Saudis.
White House spokesman Josh Earnest said the vote was "the single most embarrassing thing the United States Senate has done" in decades.