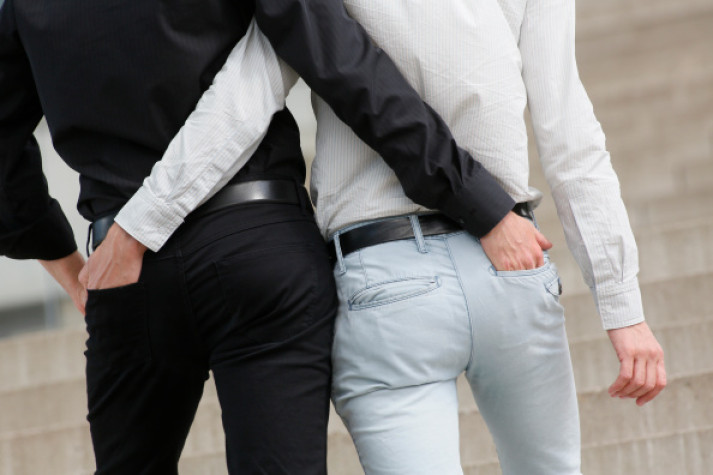 After more than 40 years of being together, a same-sex couple now want to get married. This is possible, as the US Supreme Court legalised gay marriages across 50 states this June. However, the couple are facing complications as they are legally father and son.
According to CNN, Nino Esposito, 78, adopted Roland Drew Bosee, his partner, 68, as his son three years ago to legally become a family. They now want to annul the adoption so they can get married, but a state trial court judge in June rejected their request, saying a higher court should decide the matter.
The judge said he was "sensitive to the situation", but "they cannot do so [marry] for they are legally father and son. This Court welcomes direction from our appellate courts in handling parallel cases."
"It's sort of ironic that by doing the adoption, we thought we were getting ahead of the game but instead of being a help, it's become a roadblock, a hindrance, to what we should be allowed to do now," Bosee told the Daily News. "We thought never in our lifetime — or in 20 lifetimes — would same-sex marriage happen. [The adoption] gave us the most legitimate thing available to us," the Pittsburgh Post-Gazette quoted him as saying.
ACLU of Pennsylvania, a group supporting the gay couple, said many couples in states across the US had taken advantage of adoption laws to gain legal family ties. But, it added these couples first would have to tackle the roadblock of state adoption laws, under which annulment is tough.
According to the Gazette, before the Supreme Court legalised same-sex marriages in 50 states, the couple undertook the adoption route as they noticed inheritance tax was set at 4% for family members and 15% for non-relatives.
"I wasn't aware that LGBT couples were turning to this method," Democratic Senator for Pennsylvania Bob Casey said. "I can't even imagine having to get an adoption petition approved in order to visit a loved one in the hospital. LGBT couples should have the right to obtain a marriage license, no matter the state or jurisdiction in which they reside," he added.